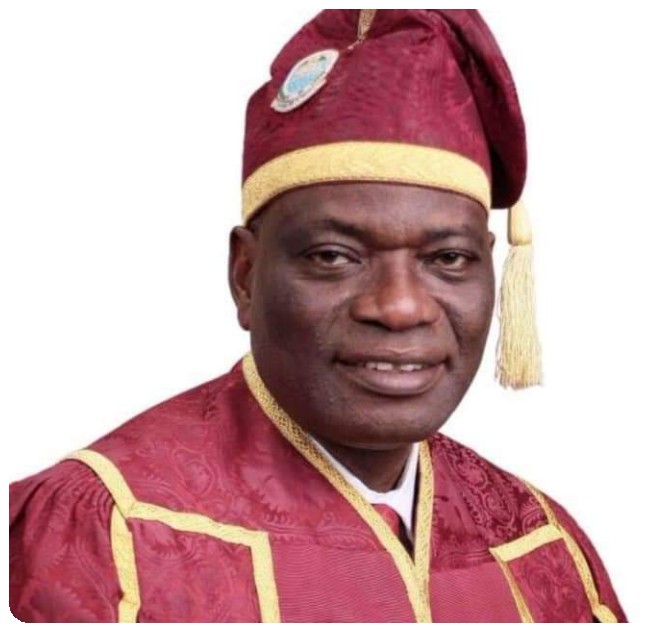 Justice of the Peace and Executive Assistant to the Governor of Delta State on Communications, Dr Barr. Fred Latimore Oghenesivbe, has described the Vice Chancellor of the University of Lagos, Prof Oluwatoyin Ogundipe, as a world class academician who over the years contributed and still contributing immensely to the advancement of scientific knowledge as Professor of Botany.
He made the assertion in his goodwill message to Prof Ogundjpe, winner of the national level grant of €38,000 Global Biodiversity Information Facility (GBIF), for his project proposal: "Implementation of the Biodiversity Information & Data System for Coastal Ecosystem in Nigeria," funded by the European Union.
Oghenesivbe, an alumnus of the University of Lagos and Barrister at Law, said Ogundipe's success is rooted in Christ Jesus from whom he consistently drew divine wisdom and inspiration to excel in his academic activities as a renowned researcher and Vice Chancellor of the University of first choice in Nigeria, UNILAG.
He noted that recent travails of the erudite professor and his overwhelming victory is further consolidated with this all important scientific project expected to expand knowledge of the coastal ecosystem in Nigeria.
"I wish to respectfully join the Unilag family to congratulate my benefactor, my VC and renowned Professor of Botany, Professor Oluwatoyin Ogundipe, for emerging winner of the grant, and I have no doubt in my mind that he will drive the project to a logical conclusion and without blemish.
"The finger of God is upon the life of Prof Ogundipe, Grace and miracles shall continue to engulf him and his family because of his honesty, kind heart and visionary leadership.
"You excelled as Dean of Postgraduate Studies, you are now making waves as a triumphant Vice Chancellor and renowned researcher recognised globally due to your keen interest in the advancement of scientific knowledge. Bravo!
"I pray God to personally see your huge task to fruition while wishing you good health, more divine grace and longevity to enjoy the fruit of your labour, here on earth," Oghenesivbe said.
GBIF, is an international organisation with Secretariat in Copenhagen, and focuses on making scientific data on biodiversity available through the internet.
It provides human resources and technical infrastructure, enabling publication of and access to large volumes of data gathered over centuries about the earth's species.