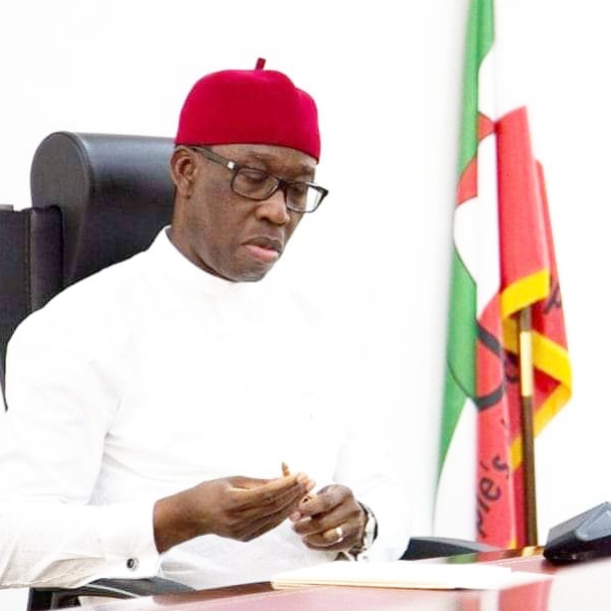 Despite the yet to be domesticated Memorandum of Understanding, MOU, which the federal government signed with British authority over the spending of Delta State repatriated £4.2 million on projects in other states, the Executive Aide to the governor of Delta State on Communications, Dr Barr Fred Latimore Oghenesivbe, JP, has expressed confidence in the ability and political will power of President Muhammadu Buhari, to either release the money to the state government or spend same on projects within the state.
The EACGOV in a radio interview in Lagos on Thursday, 25th March 2021, said the Attorney General of the Federation and Mr President must of a necessity contact British government to amend the part or section of the MOU which perfected the vexed injustice against Delta, noting that it was null and void ab-initio to contemplate spending the money on projects outside the state jurisdiction and/or geographical areas.
Oghenesivbe posited that the State Governor, Senator Dr Ifeanyi Arthur Okowa and majority of Deltans are of the candid opinion that the money should be released to the state government, or spend same on Ughelli-Asaba road dualization, underground water storm/drainage projects etcetera, in the state, adding that anything short of this negates the universal principles of equity, natural justice and good conscience.
He expressed confidence in Okowa's enviable track records and integrity to prudently spend the £4.2 million on star projects; and urged the federal government to consider and approve the protest letter written by the state government for the release of the money to Delta or use it for state or federal projects in the state, and not in any other state(s) in Nigeria, in line with Plateau and Bayelsa States precedents.
"The £4.2 million repatriated money was tagged: "Delta State Money" and not "Federal Government Money." Monies illegally taken from the federal treasury if recovered can be spent on projects in any part of the country, but recovered state funds must be remitted to the affected state and not any other state(s), and in the instant case, the money cannot be spent on projects outside Delta.
"The federal government did the right thing in the case of Plateau and Bayelsa states, and cannot now contradict itself by refusing to remit Delta money to the state government. It amounts to obvious injustice, deliberate and unfair political victimization by APC national government.
"Gov Okowa and the state Attorney General, Peter Mrakpor, SAN are already on top of the matter and I have absolute confidence in the ability and political will power of President Muhammadu Buhari to do the needful in this matter.
"Mr President should either release the money to the state government or spend the money on projects within Delta state, as rightly resolved by the Federal House of Representatives," Oghenesivbe added.