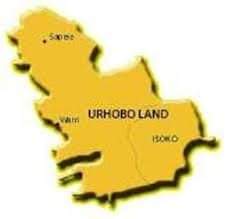 The Urhobo Leaders and Elders Forum, ULEF, has advised aspirants for the 2023 general elections in Delta Central not to fight each other as they go about the electoral process.
ULEF in a statement endorsed by Chief Uma Ureki, pointed out the need for any Urhobo Indigen aspiring for any political position to play by the rules and avoid heating up the system.
The Elders and Leaders Forum also advised against any form of infighting among the politicians, stressing that there should be no court cases to frustrate each other from achieving their aspirations.
The body in the statement after their meeting at the weekend, held in Abraka town in Ethiope East, warned that any Urhobo aspirant who file court case to stop another aspirant will be sanctioned and blacklisted from attaining any political position.
It promised to also mobilize all other pressure groups in Urhobo land to rise against such an individual, maintaining that all should be encouraged to test their popularity as expected in democratic governance.
"All Urhobo aspirants must play by the rules. There should be no filling of cases against each other. We say no to Pull him Down syndrome. Everybody must be allowed to test their popularity in the field. That is what democracy is all about.
"ULEF want to make it clear that any Urhobo aspirant that go to court to file case to stop the other aspirant will be sanction for contesting any election. Such a person will lose urhobo support and patronage now and in future.
"We will mobilize against the person and ensure that other pressure groups do same".
The Urhobo Elders and Leaders Forum solicited the support of other ethnic nationalities for Delta Central to produce the next governor of the state.
Membership of Urhobo Leaders and Elders Forum, ULEF, is drawn from all the clans of Urhobo nation irrespective of political party affiliation.