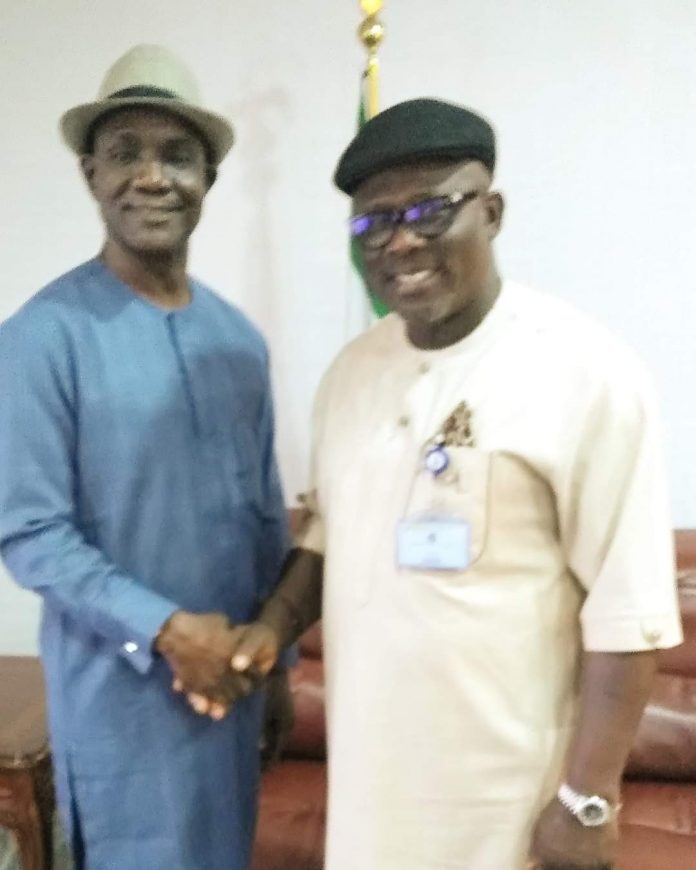 By Fred Latimore Oghenesivbe Esq.
#eacgovdelta
Deep things are unfolding from the inner chambers of the finest, truly pragmatic, visionary and grass rooted grandmaster of electioneering politics, Senator Dr Ifeanyi Arthur Okowa, the platinum governor of Delta State.
For two days running, politicians are seen in clusters discussing what they termed "repudiation of the predictions of political naysayers", occasioned by cheering news rocking the atmosphere that the indefatigable leader of Delta State Chapter of the Peoples Democratic Party, PDP and Life Grand Patron of Delta Political Vanguard, DPV, after due consultation decided to keep equity standing on its legs.
The humming and murmuring which started on Saturday evening through Sunday afternoon metamorphosed into colourful sparks of joy, provoking jubilations across the three senatorial districts. It is the echo of answered prayers by all well meaning Deltans who have been praying and yearning for the sustainability of power rotation within PDP family.
The coast is now clear. This is authoritative. Governor Okowa is a leader to trust in and out of seasons; for placing the unity of Deltans far and above individuals or ethnic political interests.
Things are taking shape and we have reason to celebrate. Our unity in diversity got a big boost over the weekend as the debate on power rotation got off the way. Congratulations to all Deltans.
Lastly, it appears that one of the finalist in the just concluded DC-23 governorship aspirants screening and pruning exercise may have caught the fancy of our equity governor, Senator Okowa.
A full blast mega rally may be held very soon to announce and celebrate heart warming political developments to fully kick start activities of 2023 electioneering year.
And the BIG NEWS is that power finally shifts to Delta Central Senatorial District in 2023, as Governor Okowa repudiates predictions of political Naysayer in the state.
I AM SHERIFFIED, GET SHERIFFIED.
Stronger Delta, Let's Build Together.