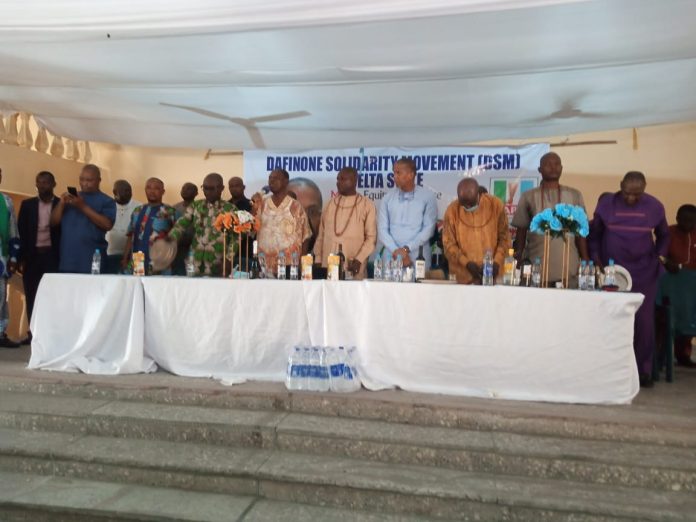 Ahead of the 2023 general election, Chief Ede Dafinone has inaugurated members of the Dafinone Solidarity Movement from various local government area across Delta State
Speaking accordingly, during the ceremony which held on Tuesday March 29th, 2022 in Sapele local government area of Delta State, Ede Dafinone commended the coordinator of the various local government area and the initiator of the program Hon Justice Erikefe Obasievwie for organizing the program and canvassing young men and women to join the group from all local government area with Delta State.
In continuation, he added that the just concluded National convention by the APC shows their preparedness for the upcoming general election in 2023.
The APC Chieftain added that the party was ready to take over all the PDP states in Nigeria, noting that Delta State will not be left out, while commending the efforts of Senator Ovie Omo Agege for representing the Urhobo people very well at the senate.
In his words; "Come 2023, we will take over Delta State, we have the capacity to do so and we will change the narrative by making Delta State an APC State".
Hon Justice Erikefe Obasievwie while addressing Journalist said that members of the movement believes in capability of Chief Ede Dafinone to represent them at the red chambers, hence they have come out to drum support for him, adding that the group was formed to canvass more support for Chief Ede Dafinone.
Those present during the inauguration are Chief Tuesday Onoge Chairman of the event, Chief Moses Ogodo, Dr Patrick Akamovba, Hon Friday Erubasa, Chief Fred Arubo and a host of other APC Chieftains.