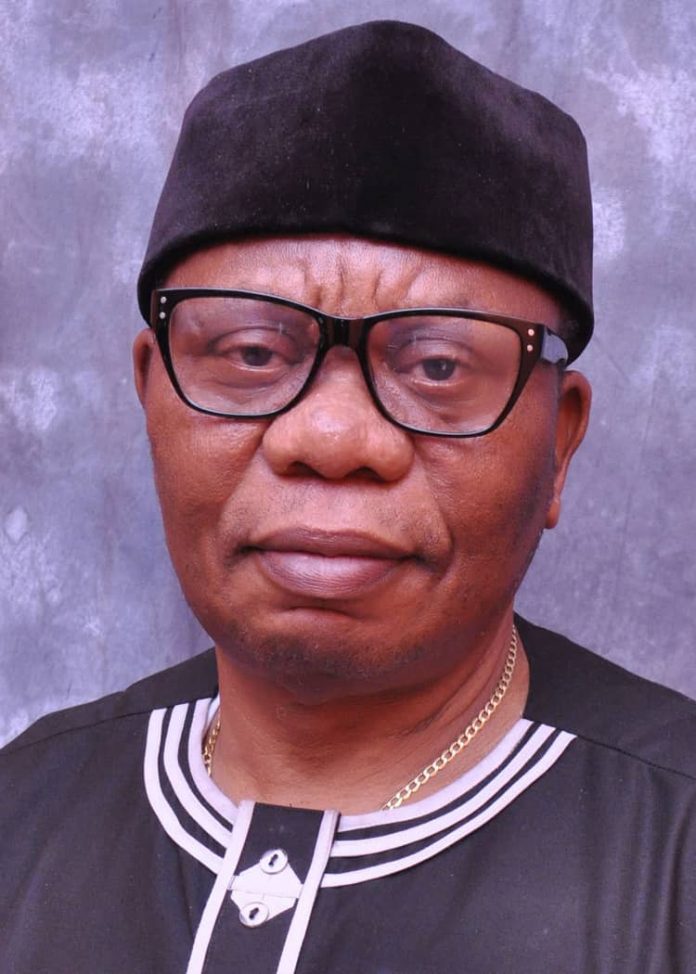 By Ese Adagbra-Chief Hon.Solomon Edojah Former Federal Lawmaker has disclosed that he decamped from the People's Democratic Party PDP, having initially, left the All Progressive Congress APC to the PDP., last year, and later dumped the PDP for the New Nigeria People's Party NNPP last week,for what he described as lack of Idealogies by both the PDP and APC.
According to him the PDP umbrella is in tatters and has been allegedly use to borrow debts.Just as he stressed that he also left the All Progressive Congress APC when it's scam was at it's peak because it's broom could no longer swept the dirt gather by PDP.
Chief Edojah who was addressing Journalists shortly after his defection to the NNPP at meeting held in his ward in Kokori, Ethiope East Local Government Area added that there is only one Political Party in Nigeria according to him both the PDP and APC have clear cut Idealogies and that only idealogy holding them to get is money.
Chief Edojah explained that in those days Politicians and Nigerians are attracted to a Political Party based on it's idealogy
" We regretted our stay in PDP and APC
.In the past,you have NPN whose idealogy was Housing for all, while UPN of late Awolowo was free Education, even SDP and NRCwas a little to the right and a little to the left with Center open! But today.You can go to bed at midnight as PDP and wake up in the morning as APC! Both parties are the same it is only a thin line that demarcate them! Yesterday Nigerians named their Children after Awolowo,Azikwe and others because they want their children to be good Leaders like them! But today nobody does that because you cannot name Child after a bad leader! "
The former Federal Lawmaker who represented Ethiope Federal Constituency explained that the greatest challenge facing the political system today is that the present crop of Political Leaders have no legacies to pass to up coming generation.He added that he joined the NNPP because the party has future, with it's idealogy of eliminating hunger since and hungry is angry man adding that when somebody is hungry he can do anything.
He said Mr Peter Obi former Governor of Anambra State and former Governor Rabiu Kwankwaso of Kano are good pair with good records, are the people who will be able to fix the country for the betterment of Nigerians.The National Vice – Chairman,South South of the NNPP explained that that both men will block the leakages in the system and channel Nigerians wealth properly back to them." It is the high level stealing by Government Officials that is why we are where are today.So Obi and Kwakwaso are going to block the leakages then you know that Nigeria has what it takes to care for it's citizens"