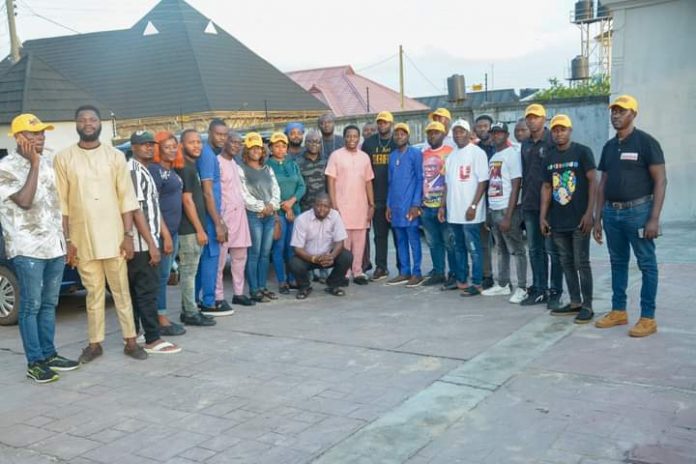 Sapele – The chairman Progressive Doctors Forum and patron MORE For Delta Youths Project Isoko North, Dr. Joseph Onojaeme has reiterate that Rt. Hon. Sheriff Oborevwori course is undoubtedly his and that of the Progressive Doctors Forum (PDF) are ready to Kickstart the earlier proposed free medical outreach program in partnership with MFDYP across the 25 local government area of Delta state. He made this known to the steering committee, More For Delta Youths Project led by Comr Fred Sheriff Junior Oborevwori at his Sapele resident.
The Progressive Doctors Forum (PDF) has earlier made the commitment to partner MFDYP during a courtesy visit paid by Sheriff Jnr on Saturday 11/06/2022 at Bon hotel, Asaba.
Dr. Onojaeme said, "We have discuss and concluded plans on our platform to kick-start the medical outreach which is imperative at this point in time to ensure that Deltans are healthy enough to campaign and market the Peoples Democratic Party's candidate across board. We have a doctor, Governor Ifeanyi Author Okowa as the governor of Delta state who is now the vice presidential candidate of our party PDP and as such we must stamp an healthy Delta as part of our mandate".
Akpodhoma Michael mikoko whom on behalf of the deputy director general operations Amb Ugagaoghene Ogheneyole Enarise and the entire MFDYP thank the doctor and his team for their resolve to embark on this campaign stating that it's laudable.
Dr Omovigho Agbele who was in solidarity with Dr Onojaeme express confidence in the MFDYP.