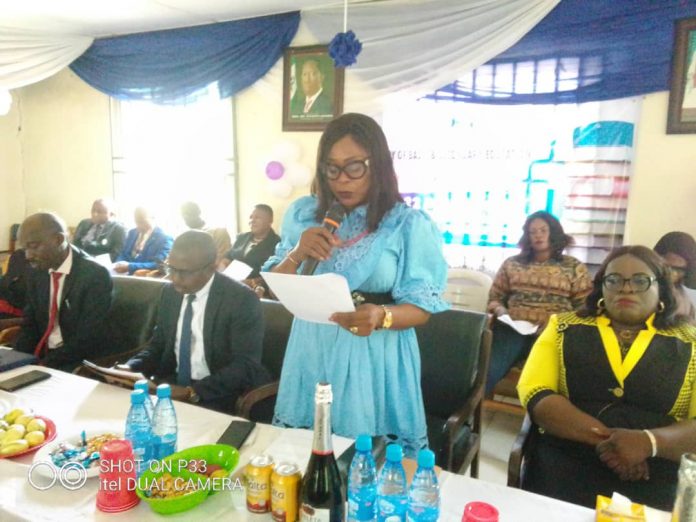 By Magnus Emuji / Rukevwe Adugbo
Delta State Commissioner for Secondary Education, Mrs. Rose Ezewu has said that the Ministry of Basic and Secondary Education will continue to adhere strictly to its policy reviewing books regularly in line with the modern trends.
Mrs. Ezewu stated this in Asaba during the 2022 main book review workshop for nursery and primary schools in Delta State.
She said that the Ministry always reviewed books every three years , adding that the list books approved in 2019 had expired hence the need for the review.
Mrs. Ezewu, who underscored the importance of reading culture among pupils in order to improve their academic performances, assured that prizes would be won and pupils would be placed on scholarship.
The commissioner explained that the initiative was geared towards ensuring that standard books that were relevant in content, appreciate in the use of language, multicultural in the state educational policies.
She hinted that from the beginning of next academic session a yearly reading and spelling competition would be organised for schools in the state, adding that there was need to ensure pupils were well equipped to take leadership positions.
Earlier, the Director of Education Resource Centre (ERC) , Pastor (Mrs.) Joy Biyibi-Godson said that the Ministry had a policy of reviewing and approving text books every three for use in schools, adding that the participants assessment should be very accurate and without bias.
Pastor (Mrs. ) Biyibi-Godson highlighted essential things to look out for in the book review to include the legibility, illustration and colour, vocabulary, organisation and use of language, stressing that participants should make the technical session interactive.