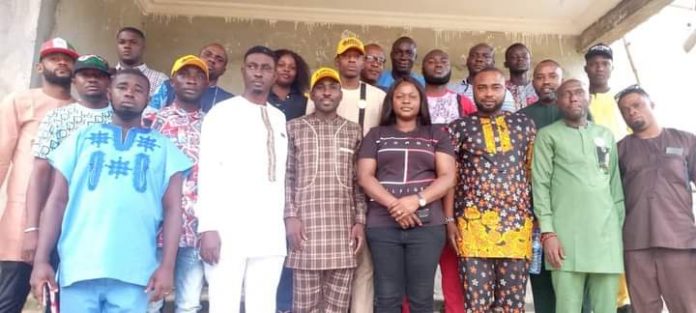 10, July 2023.
Honorable Commissioner of science and technology delta state Olorogun Mrs Jennifer Adasen Efeviroro has called on More for delta youths project to remain focus for the task ahead.
Hon. Jenipher made this known at her home town in Aravwarien, ughelli south local government on Sunday July 10, 2022. When she received the like-minded and goal oriented youths MFDY on a courtesy visit ably led by its Director General Comrade Fred Sheriff Oborevwori Junior.
The Honorable commissioner who gave appraisal to the Governor Okowa led administration on youth Inclusivenes in governance, she said, Peace and security including infrastructural development being enjoy across the state, explained the valid points why PDP is a family that can never be divided. Because Only the PDP government projects are visible to all to see, feel and behold.
"And you will agree with me that the RIVERINE COMMUNITIES are not left behind in Governor Okowa administration".
Rt. Hon Sheriff Oborevwori project and Atiku/Okowa ticket come 2023 is a collective task which we all must take serious as she appealed to the youth group to take the message of PVC registration and collection to every unit and ward in the 25 local government in delta state.
The present happening in the state and PDP is just a mere distraction, for a youth who wants to achieve results must be focus to achieve na goal.
As I commend More for Delta Youths for coming together for projecting and promoting the MORE Agenda despite the happenings.
Earlier, the cordinator of Ughelli south local government Rev. Thankgod who speak onbehalf of the Director general Fred Oborevwori Jnr x-rayed the leadership style of the Honorable Commisioner in the local government as he called on her not to relent in her quest to take the LGA forward.
Comrade Oghenemaro also intimate the Honorable commissioner of her 1000 Youth solidarity match for Sheriff holding on 14th of July, 2022 in Asaba.
Vote of thanks was taking by the Cordinator Ethiope west Local Government Comrade Rukky Samuel Cfr, who thanked the commissioner for her open door policy adding that all she has said is well noted to the group.