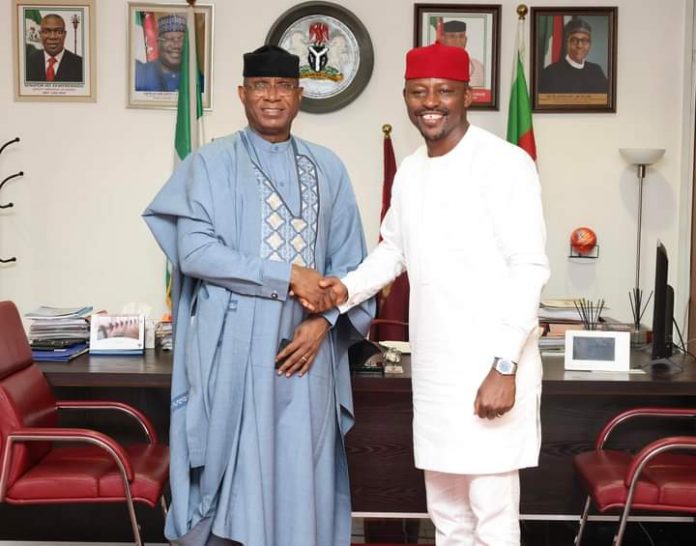 Kingsley Okoro- Founder of Edafe Onokpite Foundation Comrade Edafe Onokpite has given kudos to the pair of Obarisi Ovie Omo Agege Deputy Senate President and Governorship Candidate of the All Progressive APC and his Deputy, RT Honourable Friday Osanebi as the best thing that has ever happened to Delta State and postulated since RT Honourable Osanebi is coming out from the youth the Constituency that is clamouring for peaceful revolution through the Ballot Box " The APC will win the Governorship Election in Delta State"
Comrade Onokpite who was speaking with Journalists in UGOLO COMMUNITY Okpe Local Government Area of Delta State said he is very confident of the person of RT Honourable Osanebi who during his time as Deputy Speaker of Delta State House of Assembly " Spread Joy" among Deltans acrossed party lines without caring where you hailed from or your social status without discrimination as well.When asked whether he as a person benefitted from RT Honourable Osanebi he stated he does not need to benefit from him as a person.
" But from all gathered about him he is kind hearted person who believes that the people must benefit from their God given wealth! I was also made to understand that as Deputy Speaker of Delta State House of Assembly he empowered not only his Ndokwa East people but Urhobos,Ijaws, Isokos, Itsekiris and his people from Delta North benefitted from him to the extent that he built house for his driver! That tells you the kind of person he is!
Again he a believer and promoter of the Youthss He believes in investing in the Youths as leaders of tomorrow. From the little I gathered about him he is a Community and grassroots leader who has affected the lives of his people just like Obarisi! He is a good choice and a winning team! I'm very confident of victory of this team" He therefore called on the people of Delta State not to waste their votes for the people's Democratic party PDP and All Progressive Grand Alliance APGA come 2023.