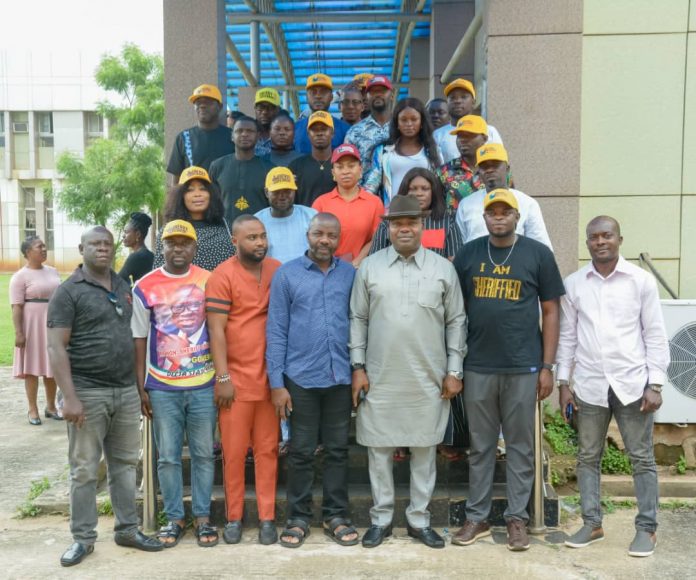 The Honorable Member Representing Ika North-East Constituency in the Delta State House of Assembly Hon. Anthony Elekeokwuri, has charged members of M.O.R.E for Delta Youths Project (MFDYP) led by Sheriff Junior Oborevwori, to take the Rt Hon. Sheriff Oborevwori's 2023 gubernatorial campaign and the Atiku/Okowa presidential project to the nooks and crannies of the state. This he said is part of efforts to ensure a landslide victory for the PDP in the forthcoming general elections.
ELEKEOKWURI said, "I want to state clearly, that I'm an insider when it comes to Hon. Oborevwori's gubernatorial agenda and as you all know I'm not running for any position at the moment because I already have two of my principal on the ballot.
"I am confident that come 2023, Rt Hon Sheriff Oborevwori will emerge the Governor of our dearly beloved State and I have no iota of doubt in his capacity because as a legislator I have worked side by side with him for some years now and i can vouch for him."
The lawmaker went further to add that the political activities across the Nation has made it crystal clear that all odds are in favor of the PDP as staunch political gladiators are already defecting from the opposition party to the PDP.
He also commended the efforts MFDYP in carrying the message of Sheriff across the state but urgeed them to do more and remain focused on the task already embarked on across the state.