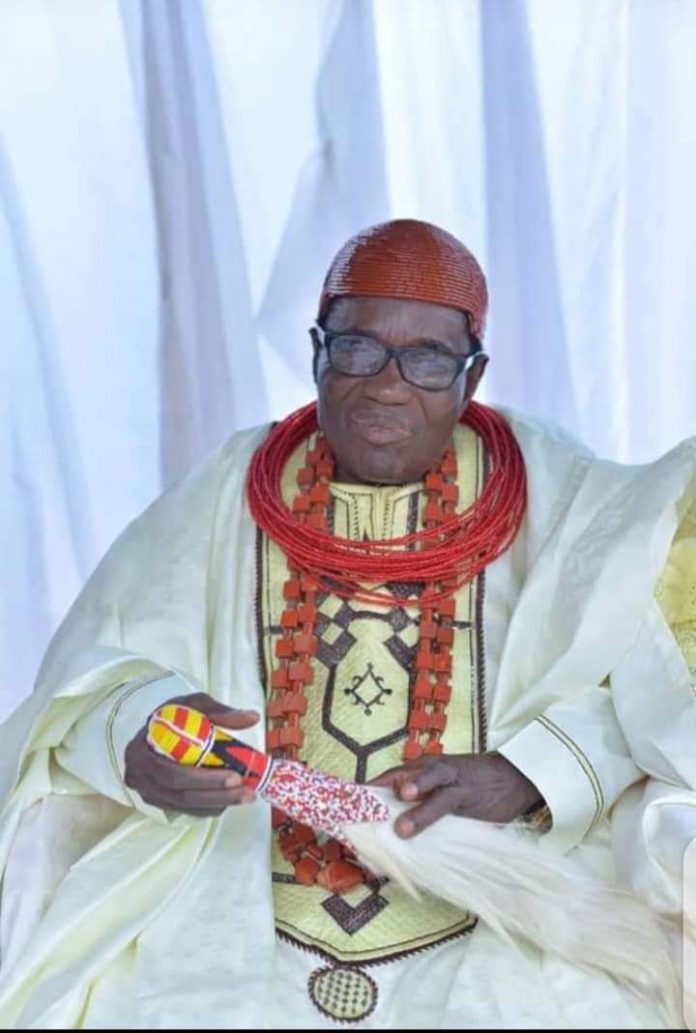 The Chairman of Isoko traditional Rulers' Council and Odiologbo of Oleh kingdom, HRM Anthony William Ovrawah, Omogha I, has debunked the news making the rounds that he was arrested by police officers, stating that he was not arrested but was invited to Ekpan police station.
The monarch made the statement at Oleh, Isoko South local government area, while reacting to a publication on Delta Pride online newspaper, entitled: "Delta Monarch Arrested Over Unlawful Behaviors." He stated that the report was hastily laced with sentiments and hateful statements concocted to malign his revered personality.
Continuing, the monarch, who is a member of the Delta State Traditional Council, condemned the publication in strong terms, noting that the story was a piece of toxic reportage that has no place in present day journalism.
He admonished the writer of the story, and the publisher of Delta Pride online Newspaper not to jettison professionalism while carrying out their journalistic duties.
Speaking about the lingering disagreement in his family, the monarch stated that allegations were levelled against him and his son, Prince Tony Ovrawah over the death of late Queen Eunice Ovrawah who's body has been in the mortuary at Owhe memorial hospital Oleh.
He said, "the case is already in court to determine the cause of her death through an autopsy." He added that in the meantime, a court order – preliminary injunction had been enforced on the parties involved in the lawsuit.
Explaining further, the monarch admonished some of his children for being mischief makers that connive with some vicious persons in Oleh community to want to frustrate him, after he (monarch) ordered the dissolution of the Community Development Committee (C.D.C) 1 & 2 in Oleh kingdom.
Continuing, the monarch said, "l have been in this throne for 28 years," stressing that some persons were not happy about it." He declared, "it's only God that preserves and protects as nobody can determine the future."
The monarch defiantly stated that at 85 years old, he was not afraid of any body, adding that he would continue to do the needful to ensure peace is fully restored to his family.