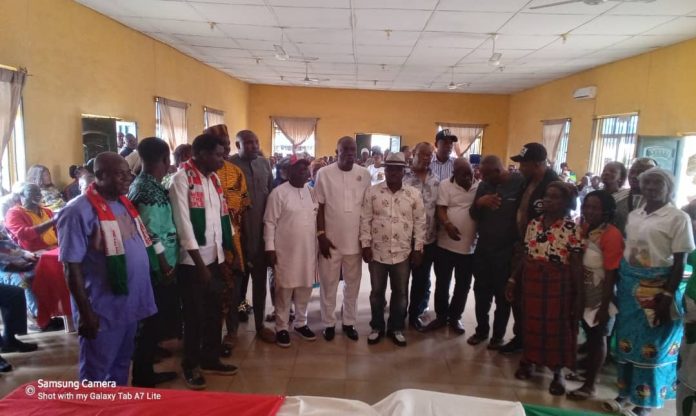 As the Seventh Session of the Delta State Assembly winds up, the Member Representing Udu Constituency in the House, Hon (Chief) Peter Uviejitobor says peace, good governance, development and wellbeing of constituents had been in the front burner for him in the last seven years and three months of his stay in the State Legislature.
Hon Uviejitobor who stated this while presenting the final chunk of the promised Two million naira to the ten Electoral Wards in Udu during the 2019 electioneering campaigns, said quality representation had remained his goal in government.
The Lawmaker explained that together with other critical stakeholders, landmark development, including human capital, infrastructure and capacity building were recorded in the locality under the leadership of Governor Ifeanyi Okowa and that more will come before the end of the administration on 29 May 2023.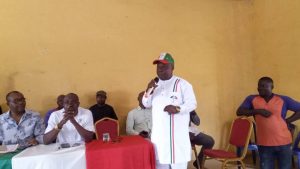 While stressing the need for the people not to obstruct the wheel of progress in Udu, Uviejitobor urged them to be steadfast in their support for the administration and the Peoples Democratic Party, PDP for more dividends of democracy.
The Lawmaker said the cash gift of two hundred thousand Naira each, to Udu Electoral Wards 9, Orhuwhorun and Ward 10, Aladja, completed the circle as he had earlier presented same amount to Electoral Wards One to Eight in the Two million naira donation.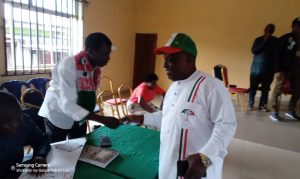 Uviejitobor disclosed that the gesture was to appreciate the people for voting en-mass for Governor Ifeanyi Okowa and himself during the 2019 Governorship and State Assembly elections.
He said as a promise keeper, he could not abandon the process despite the outcome of the State Assembly party's primary in Udu, emphasizing his irrevocable commitment to the growth of PDP in the local government area.
Uviejitobor welcomed over fifty persons in Udu Ward Nine who decamped from other political parties, particularly the All Progressive Congress, APC to PDP and commended them for embracing his wise counsels.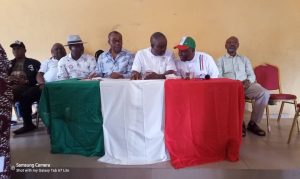 Saying that stakeholders would ensure that Udu remained a stronghold of PDP, the Lawmaker who is the Chairman, Assembly Committee on Water Resources, said never again will the people be swayed by empty promises.
Chairman, PDP, Udu local government area, Hon David Siloko, Chairman, Udu PDP Empowerment Committee, Chief Raymond Edijala and Chairman, Udu local government council, Chief Jite Brown commended Hon Uviejitobor for his commitment to the growth and development in Udu and stability of the Party in the council area.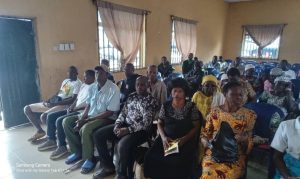 Mrs Vera Onovwakpor who led the decampees to PDP, paid glowing tributes to Governor Ifeanyi Okowa, Hon Uviejitobor and other leaders of the Party in Udu for the developmental strides in the locality and promised to work for the PDP in the 2023 general elections.
The ceremony marked the end of the first phase of the Udu PDP Empowerment Program initiated by Party Leaders in the local government area for a common purse to support the businesses of committed party faithfuls.