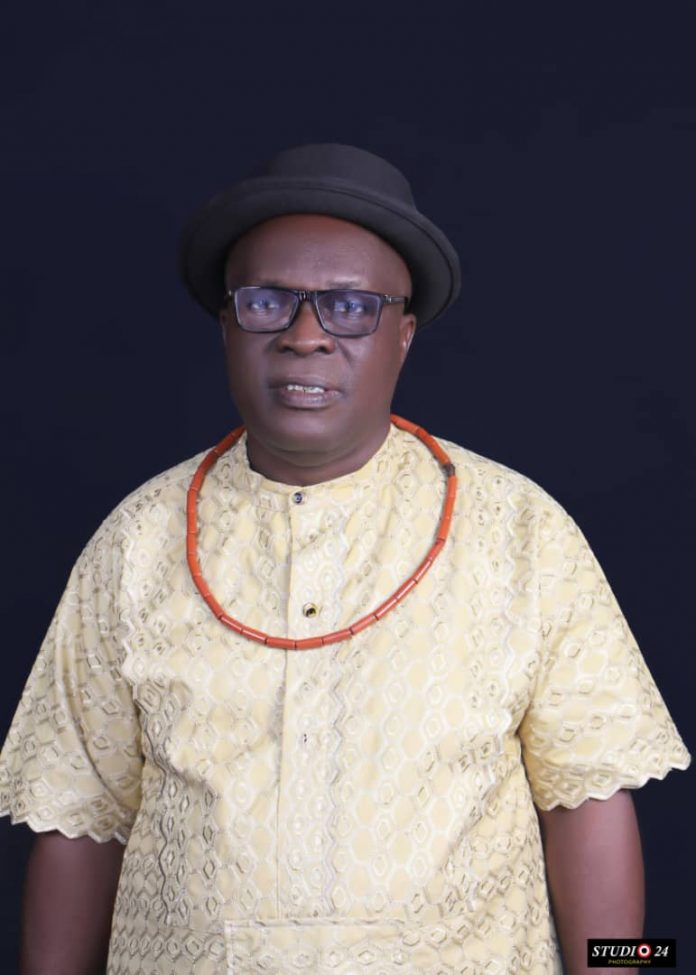 The Member Representing Udu Constituency in the Delta State House of Assembly, Hon (Chief) Peter Uviejitobor had reacted to online publication, alleging his involvement in the crisis rocking the popular Mofor motor park in Udu Local Government Area of the State.
Uviejitobor in a statement described the allegation as sad and unfortunate, maintaining that it is again another failed attempt to tarnish his hard earned integrity and warned those behind it to desist forthwith.
Saying that as the representative of the people in the State Legislature, he can not claim ignorance of the crisis at the Mofor motor park, but had reached out to the Chairman of the Council to intervene and resolve the issues tearing apart members of the transport union as it is under his purview.
"I have called the Chairman of the Council twice to try resolve the issues with the transport union. I believe he must have made efforts and sure the issues will be resolved amicably". He said
The Lawmaker explained that it was therefore disheartening for one Comrade Teguolor Otito to allege that he is the one sponsoring the Comrade Efe Eberucharo-led group to cause mayhem in the park since December 2021.
Insisting that the allegation was false and unfounded, Uviejitobor warned Otito against further blackmail and propaganda against him or face the wrath of the law.
"The allegation is very weighty. I always see going to court as last option, hence I would have taken Otito to court to prove his allegation against me. But let me strongly advise him to desist from such act as it is devilish and go with lots of danger. I advised him to allow authorities prevail on the matter ", Uviejitobor advised.
The Lawmaker said as a leader in all ramifications and seasoned democrat, he always believed in rule of law and due process, hence his call on the local government council to intervene on the matter and get the issues resolved.
He noted that for Otito to had attempted to drag his name in the mud was to say the least wicked and unfortunate, urging the public to discountenance the malicious allegations.
Uviejitobor stated that most of the members of the Road Transport Employers Association of Nigeria operating in the Mofor motor park are his constituents and would always do all he could to ensure peace and security in the constituency.
"Good number of them are my constituents. I represent them and speak on their behalf in the State Assembly. What I must cherish most is peace and harmony among them. I need peaceful environment for development to thrive in Udu and must continue to work for peace, security and good governance in the local government area", Uviejitobor emphasized.