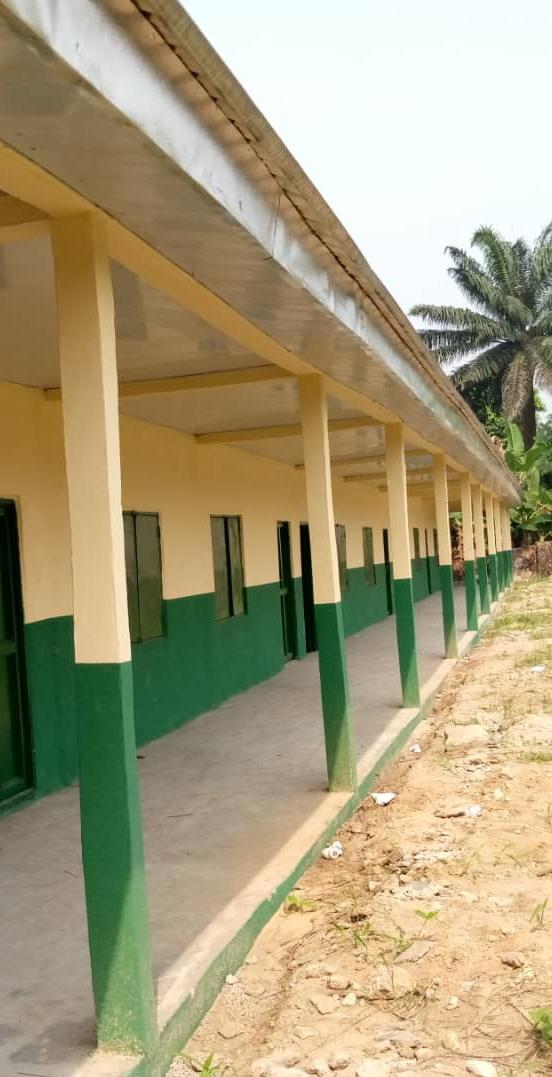 By Endurance Ikanone
As the academic session for the 2022/2023 begins, Chief Eugene Inoaghan has built a new building to accommodate students into the newly established Secondary School section of the Sapele local government council owned educational institution.
Until now, the Council Secretariat only had primary and nursery school section.
The council boss while speaking with news men during an interview said that as part of his administration's effort and commitment to promote education in Sapele local government area, he decided to establish a secondary school section to complement the already existing nursery and primary school section of the Sapele local government council owned institution, particularly to enable indigent students afford secondary school education with ease and that a date for the commissioning of the school will be made known.
Hon Francis Okpigben, Supervisor Councilor for Education who spoke in the same vein, said that, it was a bench mark for the Sapele Council Boss.
Speaking Hon. Okpigben said, "this is a pioneer Council Secondary School and Chief Eugene Inoaghan will be leaving an indelible record even after office".
Speaking further, Hon. Okpigben said, "admission into Junior Secondary School one and two has commenced, and competent teachers have been employed to ensure that the students get the best of learning, I urge parents/guardians who want the best for their wards to quickly get them admitted as teaching will commence on Monday", he added.