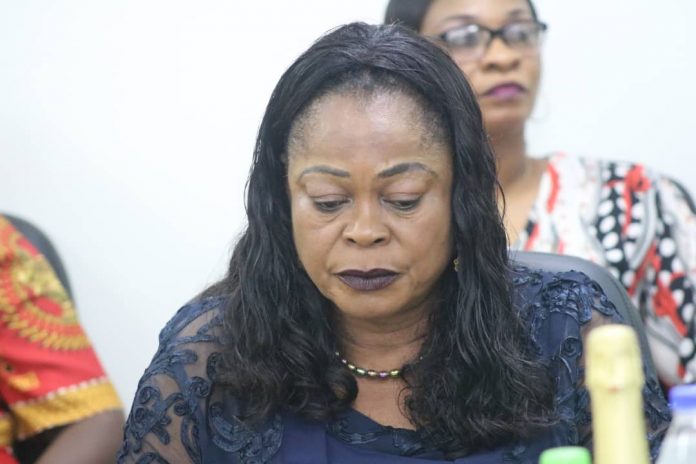 BY MAGNUS EMUJI
Delta State Commissioner for Secondary Education, Mrs. Rose Ezewu has again urged principals of public secondary schools in the to shun any act capable of jeopardising the education system in the State.
Mrs. Ezewu , who stated this in Sapele when she paid unscheduled visit to some schools in the area, warned them to abstain from illegal collection of admission fee from parents for their children.
She described as unfair and unacceptable, the activities of some principals who resort to exorbitant levy collection in the name of admitting students into their schools.
Mrs. Ezewu said that the State Government would not condone anything that could bring its achievements in the education sector to disrepute.
The Secondary Education Commissioner, who stated that the administration of Senator (Dr.) Ifeanyi Okowa had been sensitive to the plights teacher by ensuring that issues that had to do with their welfare was given the needed attention.
Mrs. Ezewu, however, called on them to effectively discharge their duties for which they were employed , adding that the Ministry of Basic and Secondary Education would intensity its monitoring visits to schools so as to checkmate the activities of principals and teachers.
She said that disciplinary action would be taken against any principal found to be involved in illegal collection of admission levy.
Schools visited by the Commissioner in Sapele included Gana Mixed Secondary School, Oton-Sapale, Okotie-Eboh Grammar School, Ufuoma Mixed Secondary School and Eradajaye Secondary School , Adagbrassa- Ugolo in Okpe Local Government Area of the State.