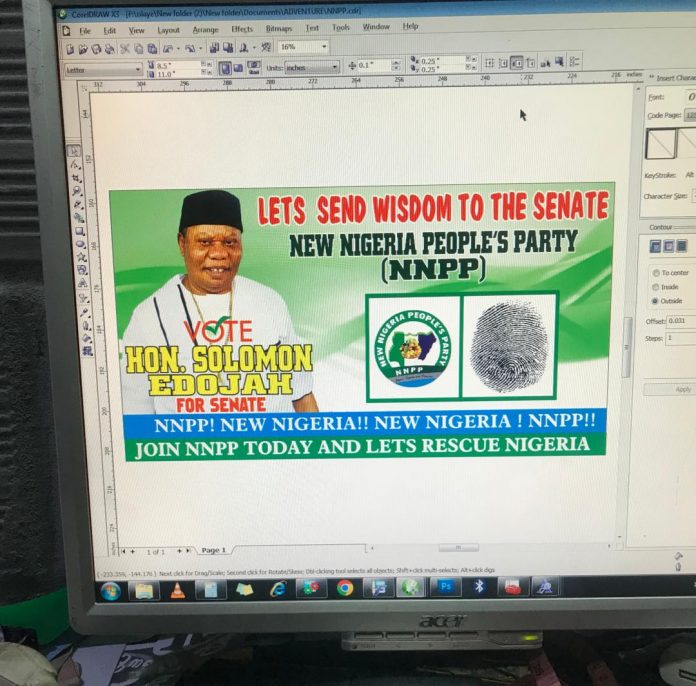 BY ESE ADAGBRA- Chief Honourable Solomon Edojah Former Member Federal House of Representatives,has said he decided to contest to represent the good people of Delta Central Senatorial District in the National Assembly because both the People's Democratic Party PDP and the ruling All Progressive Congress APC have failed Nigerians he therefore chose a third force which is the New Nigeria People's Party NNPP and that the NNPP has come to do things new way in order to achieve a good result in the new Nigeria of their dreams.
Honourable Edojah said he is going to make laws that will address injustice and promote the establishment of working industries and revive ailing ones like Delta Steel Company DSC Ovwian Aladja ,Delta State. The former Federal Lawmaker made this disclosure on telephone conversation with this Reporter.
Honourable Edojah said he is going to remove Urhobo people from the pains they are passing through they are passing through right now since he is the OMAMOMOR Good Child of Urhobo Nation.
" The Urhobos are going through pains and their present position in the state is not encouraging. Iam the OMAMOMO OF URHOBO LAND…meaning that i can only bring Honour and Pride to Urhobo land. I will not promote Thuggery and indecent behavior…I will channel my energies to make Urhobos better in all directions."