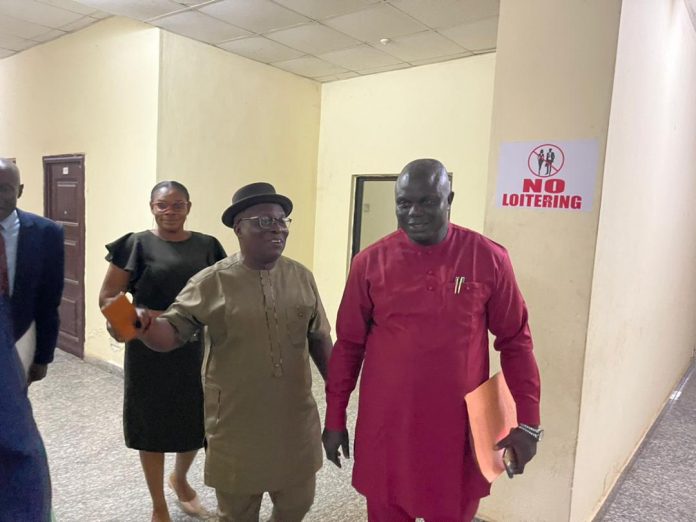 Delta State House of Assembly Committee on Water Resource has assured of sufficient oversight of the state's Ministry of Water Resources Development.
Chairman of the Committee, Hon Peter Uviejitobor gave the assurance when officials of the ministry led by the Commissioner, Hon Samuel Mariere appeared before the committee for the defense of the 2023 budget of the ministry.
The Assembly Committee Chairman on Water Resources Development, Hon Peter Uviejitobor said machinery was being put in place for the proper functioning of the ministry hence the budget defense session by the ministry before the committee.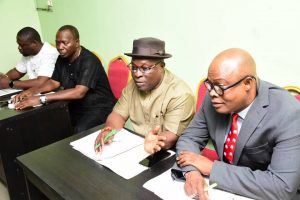 Hon Uviejitobor acknowledged government efforts towards water resources development in the state and assured of every constitutional means by the committee to help grow the sector.
The Lawmaker who represents Udu constituency in the House, said the 2023 budget entitled "Budget of Stable and Seamless Transition" would receive the needed support of the state legislature.
He stated that sound budgetary allocation and sufficient oversight activities would help achieve the laudable dreams of creating a separate ministry for water resources development and management in the state.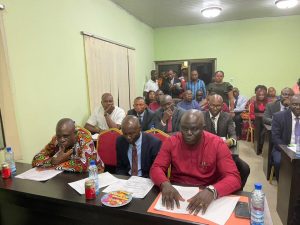 The Commissioner for Water Resources, Hon Samuel Mariere solicited for maximum support and cooperation of members of the House committee on water resources towards achieving the lofty goals of the ministry.
Hon Mariere explained that the 2022 Budget performance of the ministry was 34.5 percent, disclosing that one point nine billion naira was approved for capital expenditures.
The former Lawmaker who was one time Chairman of the Assembly Committee on Water Resources, said two point zero one three was proposed for capital projects in the 2023 fiscal year.
Hon Mariere disclosed that the completion of Effurun-Warri water scheme is a major target as water would by December this year start running from the scheme.
He also disclosed state government plan to ensure that by February next year, three thousand homes will be connected to water from the scheme in Warri and Effurun, amongst other targets.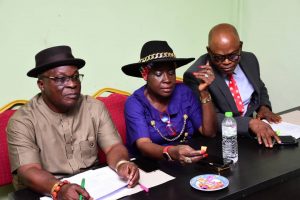 The Commissioner was accompanied to the state Assembly complex by other top management team of the ministry.