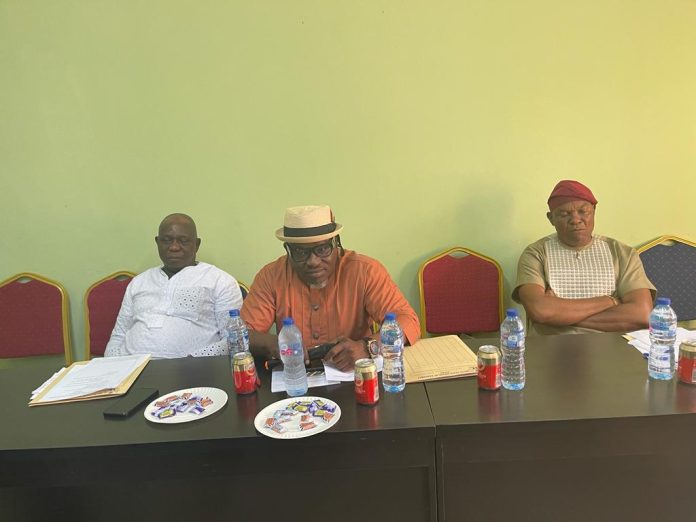 Delta State Ministry of Lands and Survey has said that step taken by the state government to build a befitting State Secretariat in Asaba has drastically reduced government bills on rents.
Addressing the Hon Reuben Izeze led Assembly Committee on Lands, Survey and Urban Development, the Commissioner in charge of the Ministry, Mrs Kate Oniawa, said the effect of the bold step by the Okowa's administration will start impacting positively on the state as from 2023-2024 fiscal year.
Mrs Oniawa and her team were before the Assembly Committee to defend the 2023 budget estimates of the Ministry.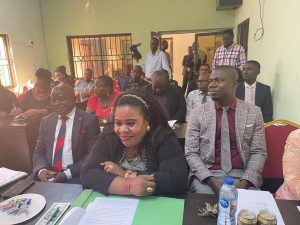 The Lands and Survey Commissioner, Mrs Kate Oniawa, disclosed that the new Secretariat is presently housing twenty eight ministries as well as other departments and agencies of the state government.
While commending the bold steps to have built such magnificent secretariat. Mrs Oniawa, said there is outstanding commitments of over a billion naira being debts owed for rents that requires to be settled.
The Commissioner disclosed that the Ministry's revenue projection for the year 2022 was one point six billion naira, announcing over a billion naira collection, representing 63% between January and June this year.
She said the projection would be 120% performance in terms of revenue collection by the end of December.
Mr Oniawa stated that the approved capital budget for the Ministry in 2022 was Six Hundred and Sixty Eight million naira out of which the sum of Five hundred and sixty two million, representing 81% was released between January and June this year.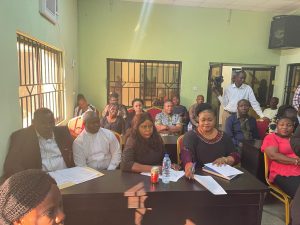 Highlighting some challenges faced by the ministry, the Commissioner disclosed that the projection of revenue in 2023 is One point five billion naira.
The Chairman of the Committee, Hon Reuben Izeze said the Ministry of Lands and Survey is key to the development of the state and pledged the support of the State Assembly to enhancing the budget performance of the ministry.
Other members of the committee present during the budget defense session were Honorables Austin Chikezie, Shedrack Rapu and Emomotimi Guwor.