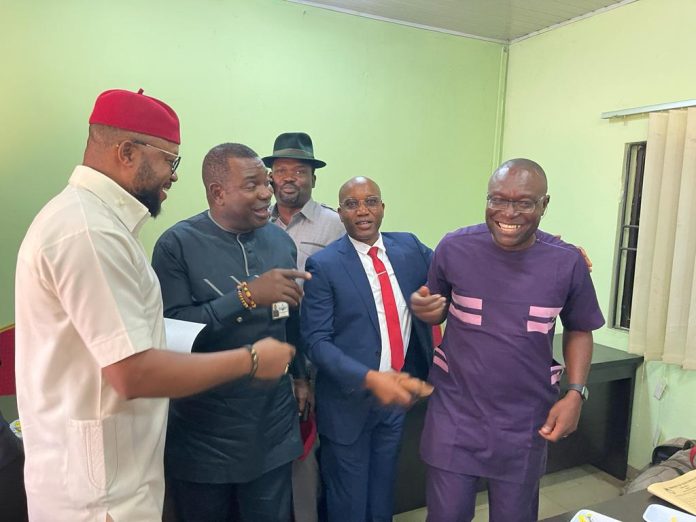 Delta State House of Assembly Committee on Sports and Youth Development has commended the 2022 budget performance of the Ministry of Youth Development in the state.
The Chairman of the Committee, Hon Fred Martins gave the commendation when the Commissioner in charge of the ministry, Mr Ifeanyi Egwunyenga led other top officials to defend the proposed 2023 budget of the Ministry.
Hon Martins, said several youths development programmes launched in the state by the Okowa's administration have helped to redirect the minds of many youths into meaningful ventures.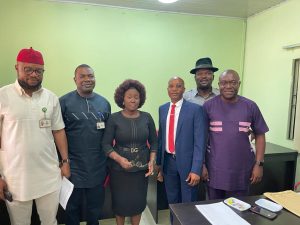 Hon Martins who represents Warri North and Deputy Majority Whip of the House, appreciated the dexterity in which the Commissioner and his team were committed in achieving results.
The Lawmaker flanked by other me of the committee including Hon Emeka Nwaobi, Anthony Elekeokwuri, Innocent Anidi, Eric Oharisi and Ovuakporie Evive, assured of sustained partnership and collaboration with the ministry to achieve greater budget performance in the year ahead.
Hon Martins promised that the committee would look into request made by the ministry in line with established legislative oversight.
The Commissioner, ministry of Youth Development, Mr Ifeanyi Egwunyenga had announced 57% budget performance as at October, saying that the ministry was keen at completing most of the projects already awarded.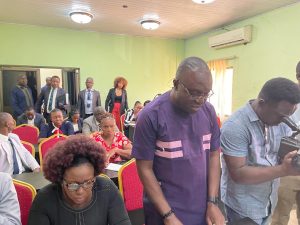 Mr Egwunyenga announced proposed budget estimate of three point one billion naira for the ministry in the 2023 fiscal year as against one point seven approved budget for 2022.
He said the sum of one point three billion is earmarked for the Rural Youth Skill Acquisition programme in 2023, saying that the RYSA programme is one of the flagship project in the Ministry of Youth Development aimed at training and empowerment of youths across the state.
The Commissioner explained that since inception of the programme in the state, a total of one thousand five hundred and sixty seven youths have been empowered in various skills.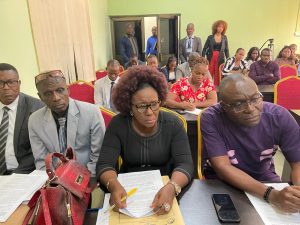 Egwunyenga also also disclosed that the ministry has budgeted the sum of two hundred and eighty five million naira for the Tertiary Institution Entrepreneurship Programme of the state.
He explained that the programme is targeted at encouraging entrepreneurship development among students in the State-owned higher institutions.
Mr Egwunyenga disclosed that the ministry in the outgoing year also organized business and life skill capacity building for 1,250 youth entrepreneurs across the state among others.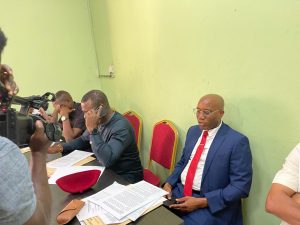 The commissioner while commending the committee for granting the ministry the audience to defend it's budget, appealed to an upward review of the ministry's budget.
Mr Egwunyenga added that the upward review of the budget would enable the ministry achieve it's year 2023 objectives.
According to him, the future of the State is in the hands of the youths, hence it is of priority importance to cater for their needs.