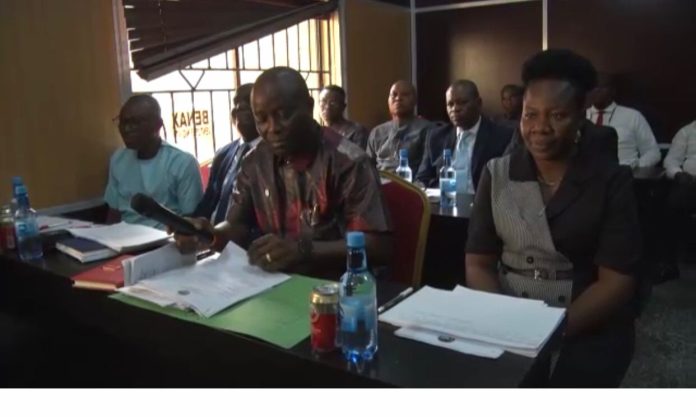 Directorate of Government House and Protocol has presented a proposal of three point nine billion naira as capital budget for 2023 fiscal year.
Permanent Secretary in charge of Government House Matters in the Directorate, Sir Eddy Gbegbaje disclosed this when he appeared before the Hon Innocent Anidi led Delta State Assembly Committee on Establishment to defend the proposed budget for the Directorate.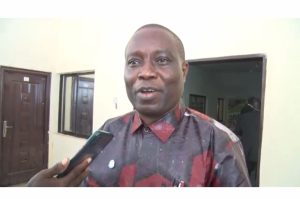 The Permanent Secretary, Sir Gbegbaje, flanked by his counterpart in charge of State Protocol Matters, Mr Anino Teshola, and others top management team, disclosed that three point four billion naira was budgeted for capital in the outgoing year 2022.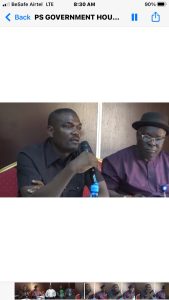 Sir Gbegbaje said twelve point three billion naira is proposed for Non-Regular Overhead in 2023 as against the budgeted twelve billion in 2022, while One point One billion is proposed as Personnel cost for next year fiscal year.
The Permanent Secretary also announced Two Hundred and Thirty Four Million naira as Regular Overhead budget for 2023, same figure with that of 2022.
Sir Gbegbaje who commended the Lawmakers for their commitment to the early passage of the 2023 Appropriation bill, solicited for their usual cooperation with the Directorate of Government House and Protocol.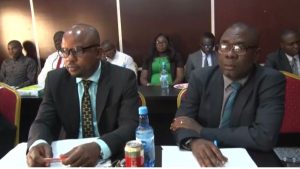 Other government establishments and departments that appeared before the committee were Office of the Deputy Governor, Office of the Secretary to the State Government, SSG, Office of the Head of Service and Bureau of State Pension.
Others include Department of Cabinet and Administration, Delta State Independent Electoral Commission, DSIEC, Bureau of Local Government Pensions, Directorate of Establishment and Civil Service Commission led by the Chairman of the Commission, Chief Nkem Okwuofu.
Chairman of the Assembly Committee on Establishment, Hon Innocent Anidi who is the Minority Leader of the House, commended the government officials for their presentations, assuring that the needed attention would be given to the submitted documents.
The Speaker, Rt Hon Sheriff Oborevwori made a brief appearance during the defense session of the Committee on Establishment, where he expressed happiness that the processes that would guarantee early passage of the 2023 budget were going on smoothly as planned.
Other members of the committee include Honorables Reuben Izeze, Anthony Elekeokwuri, Peter Uviejitobor and Felix Anira.