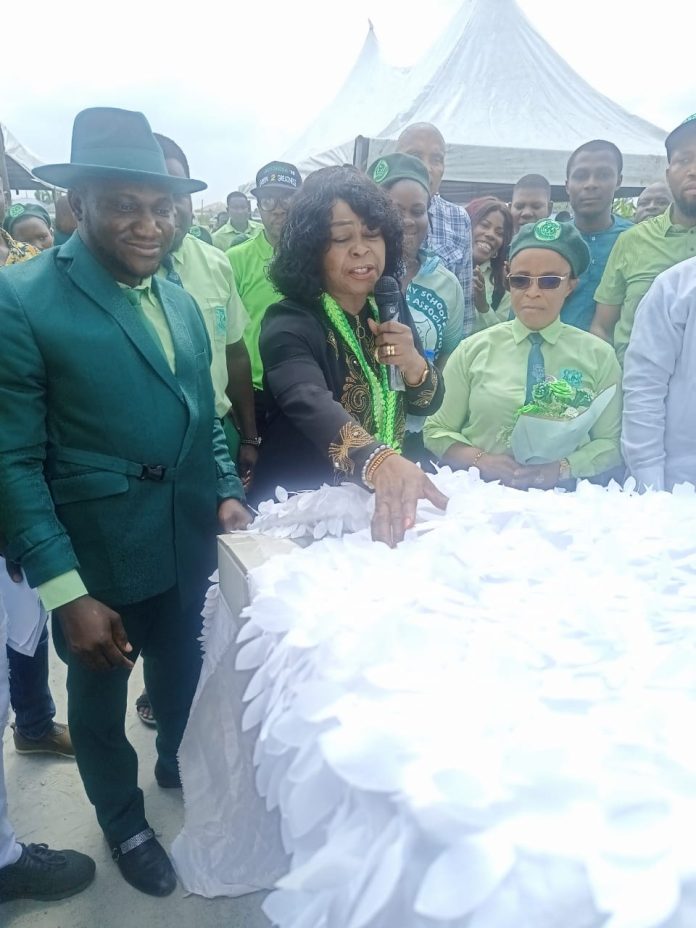 By Magnus Emuji / Rukevwe Adugbo
Delta State Commissioner for Secondary Education, Mrs. Rose Ezewu has commended Army Day Secondary School, Effurun Old Students Association for complementing government's efforts in providing a conducive teaching and learning environment in their Alma Mater.
Mrs. Ezewu, who made the commendation while inaugurating the modern entrance gate and presentation of set -based projects built by Army Day Secondary School Effurun Old Students Association (ADESSEOSA) .
She said that the project would help to ensure safety of the students and their teachers, adding that there was need for other such school associations to emulate the gesture for the benefits of their Alma Mater.
Mrs. Ezewu expressed joy that the old students of the school could keep to their promise by embarking on and completing the projects in record time.
The Commissioner stated that the State Government always appreciated all forms of interventions in the education sub sector, adding that educational development had been the hallmark of the Okowa led administration.
Mrs. Ezewu said that the State Government would continue to engage other stakeholders in achieving tangible development in the education and other sectors of the economy.