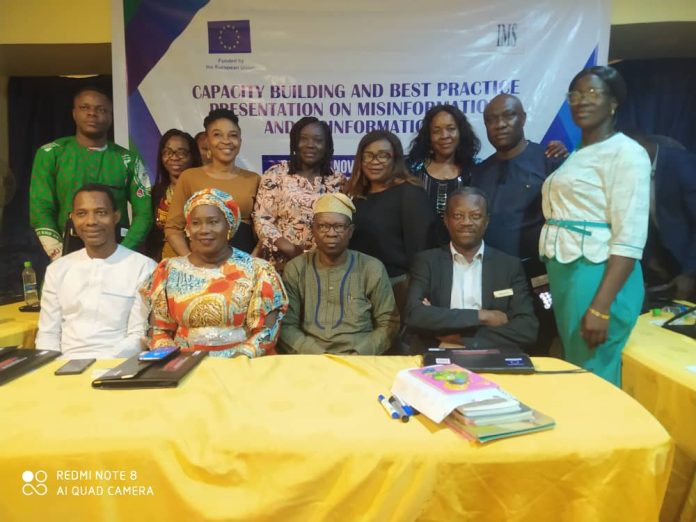 A two day Capacity Building and Best Practice Presentation on Misinformation and Disinformation has ended in Asaba with a call on the media to avoid fake news as it is injurious to positive growth and development in any society.
The workshop put together by the Institute of Media and Society, IMS in partnership with the European Union, EU, drew participants from electronic media in the Southern zone of the country.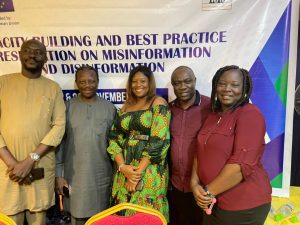 The workshop took participants through several thought provoking topics and issues geared towards strengthening the Nigeria electoral process.
The topics include ''Technology, Political and Media Context of Misinformation and Disinformation ahead of 2023 Elections'', "Types of Misinformation and Disinformation from Memes to Deepfake", "Spotting Misinformation by seeking who is behind the information, what evidence and what do other sources said about such information?
Others were Intro to Fact-checking Tools, Unveiling the Trackers Hub, Fact Checking Skills, Steps and Process and other tools to Tackle Misinformation and Disinformation, including the use of search engine and reverse image search.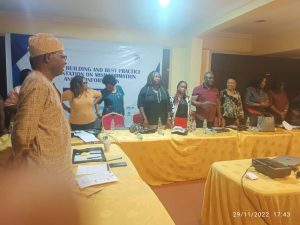 In his opening remarks, the Executive Director Institute of Media and Society, IMS, Dr Akin Akingbulu, said the capacity building workshop was part of the European Union support to democratic governance in Nigeria.
Dr Akingbulu explained that the exercise was aimed at enhancing media platforms' capacity to diversify, deepen and deliver civic and voter education as well as provide fair, accurate, ethical and inclusive coverage of the electoral process.
The resources persons, Dr Olunifesi Suraj of University of Lagos, Dr Subaru Babajide Atta, a consultant on information and communication strategies, Mr Timothy Bamidele, Programme Manager, Institute of Media and Society, IMS and Seun Osuntokun, an ICT expert, charged the participants to take the engagement seriously as misinformation and disinformation have become a monster in the nation's democratic journey and the rule of law.
The facilitators warned against adding more problems to the already troubled electoral process in Nigeria with fake news, stressing the need for practitioners to adopt better approach in their media coverage ahead of 2023 elections.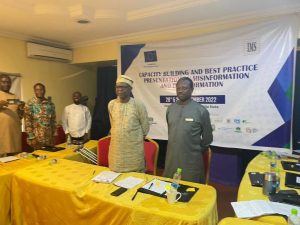 In separate interviews, the President, Nigeria Association of Women Journalists, NAWOJ, Comrade Ladi Bala, Assistant General Manager, News and Current Affairs, Delta Broadcasting Service, Warri, Comrade Nkem Nwaeke, Deputy Director News, NTA Porthacourt, Ameze Igiebor and head of Radio news, Edo Broadcasting Service, EBS, Benin City, Josephine Osamede, identified the importance of capacity building for Journalists as it would enhance their understanding and knowledge in the entire process.
They emphasized the need for practitioners to rise against fake news as it has done much harm to the Journalism profession against the determination to foster participatory electoral process by some other stakeholders including INEC and international communities.
The EU funded programme is to support the media in effective coverage of electoral process.