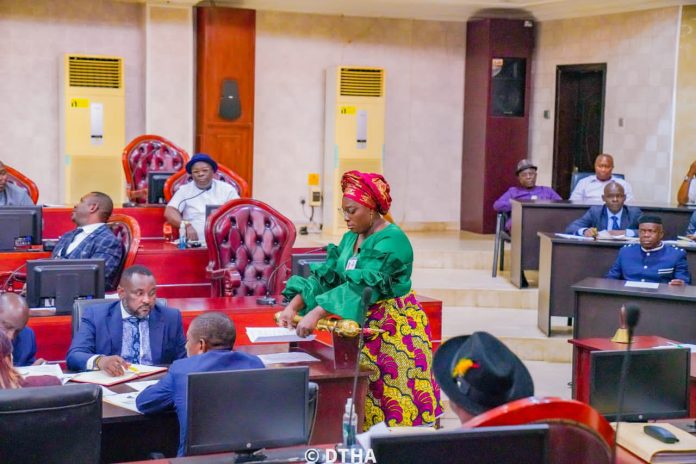 The Member Representing Ethiope West Constituency in the Delta State House of Assembly, Hon Erhriateke Ibori-Suenu says it has been a great experience serving as Chairman, House Committee on Finance and Appropriation in the 6th and 7th Assembly.
Reacting to Wednesday's third reading and subsequent passage of the 2023 Appropriation bill by the State Legislature, Hon Ibori-Suenu expressed deep appreciation to Governor Ifeanyi Okowa and the Speaker, Rt Hon Sheriff Oborevwori for the wonderful opportunity.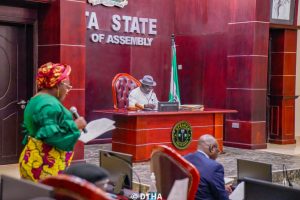 The Lawmaker said the just concluded legislative actions on the 2023 Appropriation bill was the last time that the Committee would perform such oversight functions in the state as the 7th Assembly will come to an end in less than six months time.
Maintaining that the experience has been very rewarding in all ramifications, Hon Ibori-Suenu commended her colleagues in the 6th and 7th Assembly, especially Members of the Committee on Finance and Appropriation during the two legislative sessions for their cooperation and understanding.
The Legislator who is the PDP Candidate for House of Representatives, Ethiope Federal Constituency in the 2023 general elections, explained that provisions in the passed budget were geared towards consolidating on the remarkable achievements of the Okowa's led administration.
She said the budget christened "Budget of Seamless and Stable Transition", provided for sustained investment in new and ongoing projects, creation of employment and business opportunities as well as enhanced vibrant social services sector amongst others.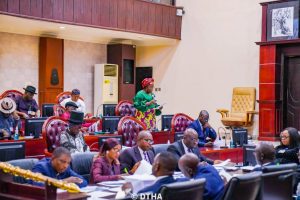 Hon Ibori-Suenu disclosed that the 2023 budget size was moved from Five Hundred and Sixty One point Eight billion naira presented to the House by the Governor to Five Hundred and Seventy One point Six billion.
She explained that the decision for the increment by the Finance and Appropriations Committee came after careful evaluation of the submission of the various sub committees of the House and the provisions in the various heads and sub heads in the Appropriation bill.
The Lawmaker expressed gratitude on behalf of herself and members of the Finance and Appropriation Committee for the opportunity to serve.
Hon Ibori-Suenu predicted greater future for the state, emphasizing that the implementation of the 2023 budget would take the state to another level of development.
She solicited for the support of all critical stakeholders in moving the state forward.