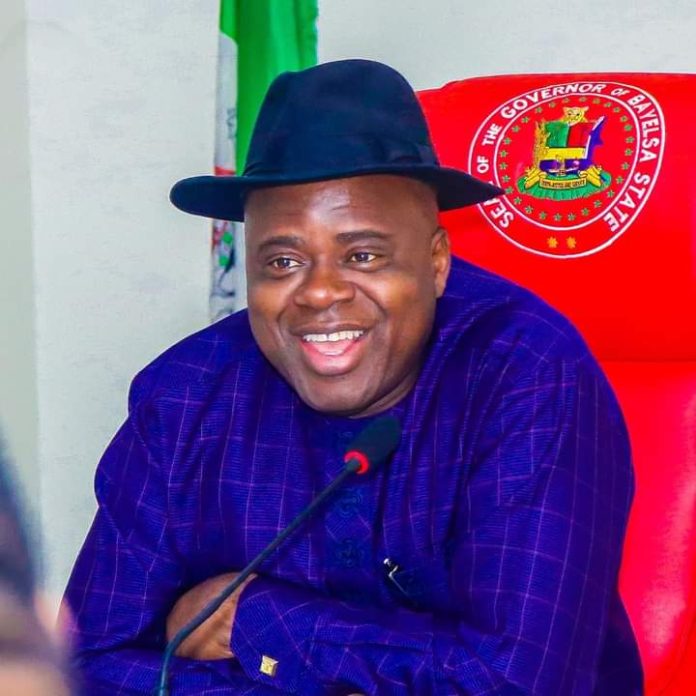 Candidate of the All Progressives Congress, APC in Sagbama/Ekeremor Federal Constituency, Hon Michael Bless Olomu has raised alarm over the violation of the electoral process by the Government led of Senator Douye Diri who has used his office to flout the electoral act
Hence, announcing the candidate of his party as the winner despite the declaration and cancellation of results by the returning Dr Joseph Omoro.
Officials of the State Security Service, SSS in Sagbama witness the cancellation.
The Governor has used everything at his disposal to get the result declared whereas issues of BVA irregularities like over voting, allowing voters to cast votes without accreditation and a lot of irreconcilable election results that were doctored in some units in favour of the PDP, This is against the electoral act and guidelines for the 2023 general elections.
At ward 5 in Ekeremor local government, while the collation was still ongoing at the Ebedebiri collation center, the DPO walked in and carried the entire results meant for the ward.
When accosted by the APC Agent, he insisted that he would have it on Camera that if anything happened to the results he would held responsible since he insisted to signing the result and there and then he got into his hilux and started driving off without being allowed to be recorded. And then the youths started running after him and was eventually caught. Shortly with the intervention of the military the whole issue was resolved but the DPO didn't stop there he took the results to the PDP supporters and swapped it and they moved the results through one Lexus Jeep and was further apprehended by the military and the Lexus was taken under custody. However, the chief of Staff younger brother was taken under custody for assaulting and intimidating voters by way of poring pms on voters.
Some POs were intimidated by the presence of thugs to accept both valid and invalid votes. Some POs were over-voted and their results were irreconcilable yet, counted as valid votes. There is a need to query to the BVAS and reassess the PUs results .
It is evident that the police is working for the PDP in Bayelsa. I reject this result as it does not reflect the true wishes and aspirations of the people.
I therefore call on the Inspector General of Police, the National Chairman of the Independent National Electoral Commission, INEC to wade into the matter with a view to getting the right done.
I wish to use this medium to call on my teeming supporters to remain calm down and not take the laws into their hands.
Signed:
Hon Michael Bless Olomu