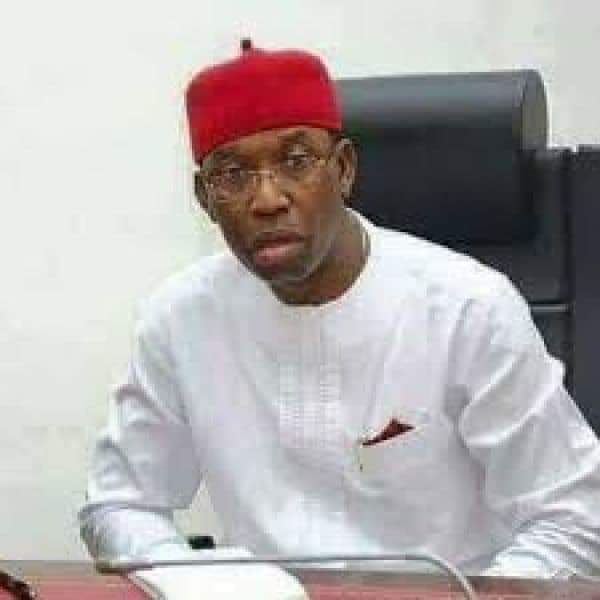 Delta State Governor, Senator Ifeanyi Okowa, has called for more collaborations, especially with the private sector in providing a cleaner and aesthetic environment in the state.
The governor made the call in Asaba on Friday while on a working visit to some beautification projects executed by Delta State Capital Territory Development Agency.
The projects included sets of shops – SMART Delta Delicacies/Fruit Arena -.located at Summit Road, Nnebisi Road and NTA Junction, Federal Medical Center Bus Stop and unveiling of new Dennis Osadebe Statue on Anwai Road, which was unveiled by the governor.
Okowa explained that partnerships with the government would help to create better amenities for citizens.
He commended the agency and some private concerns for the structures, saying, "I am aware that some of the structures have been built either directly by the State Capital Territory Development Agency or in partnership with some Deltans as I am aware that two of the structures were donated to the state government by some very supportive Deltans or people doing business in Delta.
"As a government, we are very grateful, and some willing Deltans and non Deltans who are trading in the state have also started to offer support to the state government by building some of these structures which tell us that our people should be willing to support government by giving back to the people.
"We will continue to ask and encourage our people to partner with government because government cannot do everything alone.''
The governor charged the capital development agency to sustain its pursuit of clean and beautiful environment in the capital city.
According to him, "I hope that they will continue to work judiciously to keep our capital territory and its environs cleaner and better.
"I can see that in the last few months there have been a lot of changes in the sanitary character of Asaba and I think that it is very instructive, not just in the capital territory.
"I want to use this medium to urge our people and let them know that sanitation is good; it is good for us to keep our environment clean.
"It is good for us to put in  a lot of effort to make sure that our environments are tidy and in so doing every Deltan, non-Deltans living in our cities must be committed to doing what is needed to be done to be able to keep our state clean.
"I hope that our people will continue to support the programmes of the agency and also the programmes being put in place by the Warri-Effurun Development Agency to ensure better cleanliness of our environment.
"I am glad that Deltans are getting more interested in ensuring they do not dispose of waste wherever they feel like, particularly in our cities and I hope that better actions are taken to ensure that those who deliberately dump waste inappropriately will be dealt with accordingly.
"We are in the process of engaging environmental marshals; a task force has been created so people should be warned'' the governor said.
Earlier, the Director-General of the agency, Mrs Onyemaechi Mrakpor, stated that the main purpose of the agency was to redesign and reconstruct structures that would give the state capital a face lift and add value to the lives of Deltans.
She commended the governor for the support given to the agency and assured that more work would be executed to help in achieving the Stronger Delta mandate.