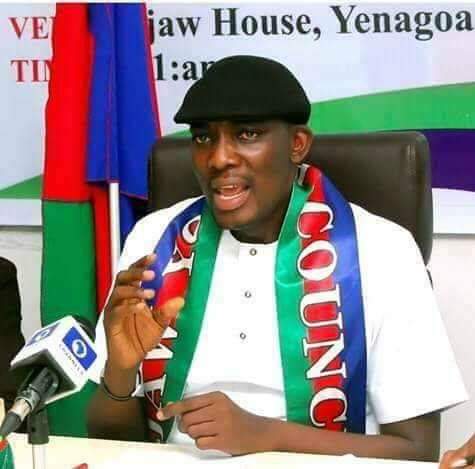 By Austin Azu With the suspension of Prof. Charles Quaker Dokubo from the Presidential Amnesty Office, there is need to replace him with another the coordinator of the Programme.
President Buhari should immediately appoint another coordinator to oversee the programme.
A statement signed by the IYC President Worldwide Barr. Pereotubo Oweilaemi, said IYC rejects the purported and nebulous interim committee which President Buhari gave the mandate to manage the Programme revealing that an esoteric interim management committee cannot manage the Amnesty Programme.
Below is the IYC worldwide president statement:
The Presidential Amnesty Programme which is sensitive to the economic stability in the oil sector cannot be manned by one unknown interim committee. The agitators do not need interim committee. The President should therefore appoint another coordinator immediately to coordinate the affairs of the Programme.
Again, in considering who to be appointed as the next coordinator of the Programme, Mr. President should not make the mistake of appointing non-Ijaw person as the coordinator.
The Amnesty office was created to coordinate the affairs of the ex-agitators who are mainly Ijaws. Only someone who understands the ex-freedom fighters can mange the boys.
Mr. President should avoid acts that will bring crisis to the region. We heard it on strong authority that some powerful forces in the ruling Party are walking round the clock to convince the President to appoint their lackeys from sister tribes in the Niger Delta region as the coordinator. IYC wish to caution President Buhari not to fall into the pranks of those desperate forces.
We cannot guarantee peace should the next coordinator is appointed from any tribe in the Niger Delta apart from Ijaw people. We believe that Buhari will not get it wrong in order not to set the now peaceful region aflame.
A word is enough for the wise.