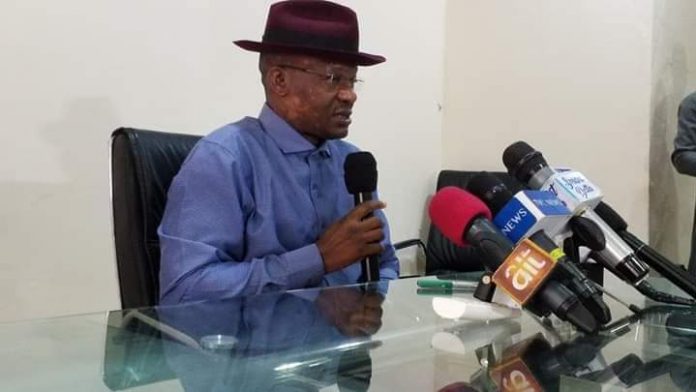 Delta State Government said there is no presence of the corona virus, code named COVID 19 in the length and breadth of the state.
The State Commissioner for Information, Mr Charles Aniagwu, made the disclosure today in a press briefing in Asaba, amidst insinuations from some quarters that the virus has entered the state.
The commissioner who wondered why certain individuals were behaving as if they expected the disease to be in the state, stated that the man who made the fake video of a corona virus patient being carried in an ambulance in Ekpan, Uvwie Local Government Area, had since apologized for the video.
He clarified, saying the fact that people could be carried in an ambulance does not mean they were necessarily corona virus patients, explaining that any other health challenge could warrant the use of ambulances.
The information commissioner cautioned residents from raising issues unnecessarily to heighten tension, saying that if there were cases of COVID 19 in the state, the people would be adequately informed, noting that there was nothing to hide about the disease.
On the Okpanam-born London returnee, the commissioner stated that the affected person had since apologized and submitted himself for self isolation in line with the 14 day incubation period.
He called on the mainstream media to help in correcting the misrepresentations and disinformation in citizens' journalism, adding that the traditional media houses' credibility should not be allowed to waste in the face of misdemeanor in the social media.