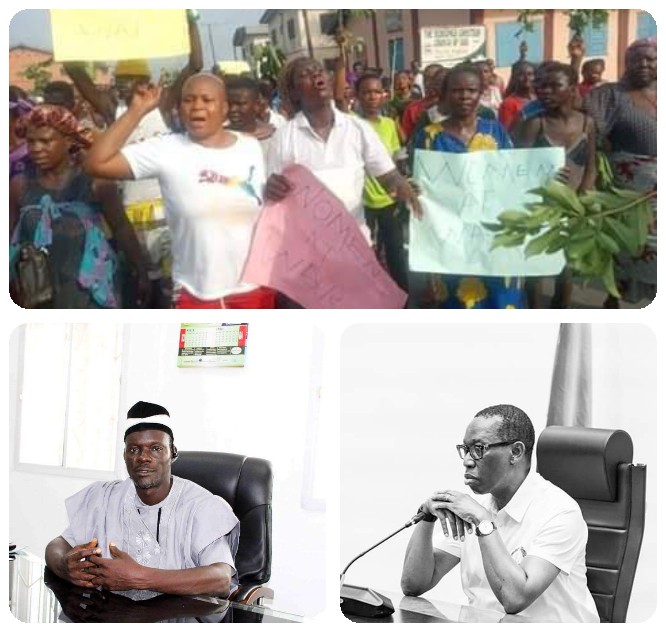 A Delta State born human rights activist, Comrade Mulade Sheriff has appealed to Governor Ifeanyi Okowa of Delta State to revisit the lockdown conditions for the sake of Deltans in the fight against the deadly global pandemic, COVID-19.
Comrade Mulade, the National Coordinator of the Center for Peace and Environmental Justice, (CEPEJ), who made the appeal at Benikrukru Town, Gbaramatu Kingdom, in Warri South West LGA of the State, expressed worry over the level of hunger being experienced by citizens in the State.
He therefore, appealed to the Governor to personally take a tour across Delta Communities to feel the plight of the people and relax the time for some commercial activities within five and six hours daily in the state to enable people earn a living to avoid crime in the State.
In his words; "It has become imperative to appeal to Governor Ifeanyi Okowa and the Delta State Government officials implementing the lockdown to kindly reconsider the very tight restrictions because of the untold hardship being   experienced by the poor and vulnerable Deltans, especially riverine residents in the coastal communities of the State, who are deprived from accessing essential living amenities except they travel to nearby cities of Warri, Sapele and Bomadi".
While speaking further on the pains of the poor and vulnerable Deltans who   according to him are going through unbelievable hardship as a result of the lockdown, he said that; "Our dear Governor, Senator Dr Ifeanyi Okowa should leave his comfort zone at the Government house and move closer to the people because there is no other better critical time than now for the Governor to show empathy and sympathy to Deltans who voted for him massively in the 2015 and 2019 General elections".
The Activist in his statement said; "I want to strongly commend our Governor, 0Senator Dr Ifeanyi Okowa for taking a bold step towards the lockdown of the State in line with the Federal Government's position to ensure that the state governments manage the deadly pandemic. But I want to urge the Governor to revisit the lockdown condition for the sake of Deltans who are suffering from untold hardship."
Comrade Mulade also said that; "As our Governor and other political office holders are making adequate provisions for their close family members and political aides in this very trying period of our nation's history, the government in other to avoid cases of untold hardships and other eventualities, should in magnanimity make adequate plans to supply electricity, food, water, sanitizers and other essential items to the poor and vulnerable in the State".