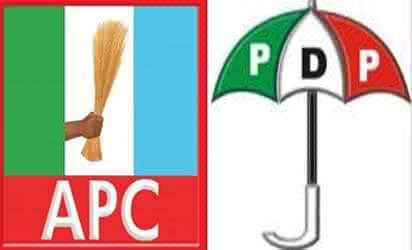 All Progressives Congress (APC), Delta State notes with concern the discrimination that is involved in the proposed programme of Delta State Government, tagged; Rural Youths Skill Acquisition (RYSA) Programme. Going by the publication made on the 30th day of May, 2020, the programme is supposed to be for all Deltans irrespective of political leaning. But the information in our disposal says otherwise!
The said publication reads in part as follows:
" ……. It is hereby announced for the information of the general public, particularly youths of Delta State origin resident in their Local Government Area that the collection of application forms for the Rural Youth Skill Acquisition (RYSA) Programme will commence on Monday June 1, 2020.
Available skills are:
1. Fashion Design
2. Catering & Confectioneries
3. Aluminium Profiling
4. Tiling
5. Woodwork & Furniture
6. POP, Screed-Making & Painting
7. Electrical Installations & Repairs
8. Plumbing
9. Hair-Dressing, Wig-making & Make-over
10. Welding & Fabrication
The programme is for youths who already acquired some level of training in the aforementioned skill sets. Interested youths within the age bracket of 18 – 35 years, are to obtain the form from the Programme Desk Office, at their respective Local Government Council Headquarters.
Please note: the FORM is not for sale." ………
When most Deltans saw the above publication, they thought that the programme was a genuine attempt by PDP led Government in Delta State to alleviate the suffering of youth in the State who look forward to engaging themselves in meaningful ventures. Little did they know that it is a poisoned Chalice, meant for only PDP members, but clothed with the garment of non-partisanship in order to deceive unsuspecting members of the public that the government of Delta State cares for all Deltans.
Information at our disposal says that if one is not identified by a PDP top-notch in any of the Local Government Areas in the State, he or she is informed that the forms have been exhausted.
Also, if one is known to those in charge of the forms but you are not a PDP member and/ or you are related to a member of opposition Party, one is outrightly told that you are "an enemy PDP led Government of Delta State". Therefore, they will not give you the form.
In particular, when some relations of APC members were at Udu Local Government Council Secretariat for collection of the forms, a supervisory Councilor in charge, told them that they could not "work in NDDC and received salaries in DESOPADEC". What a government!
Delta APC challenges the Government of Delta State to tow the line of APC led Federal Government's modus operandi on matters of empowerment programmes, meant for Deltans.
It is a known fact that irrespective of political leaning, NPOWER, NSIP and other social investment programmes of APC led Federal Government are given out irrespective of political leaning. Political godfatherism has no place in those programmes. Why the difference by Delta State Government!
We call on the Governor to call his Local Government Councils' Chairmen to order. Resources of Delta State belong to all
Deltans, except the Governor is tacitly telling Deltans that he is for only PDP members.
Sylvester Imonina, Esq.,
Publicity Secretary, APC Delta State.
4th of June, 2020.