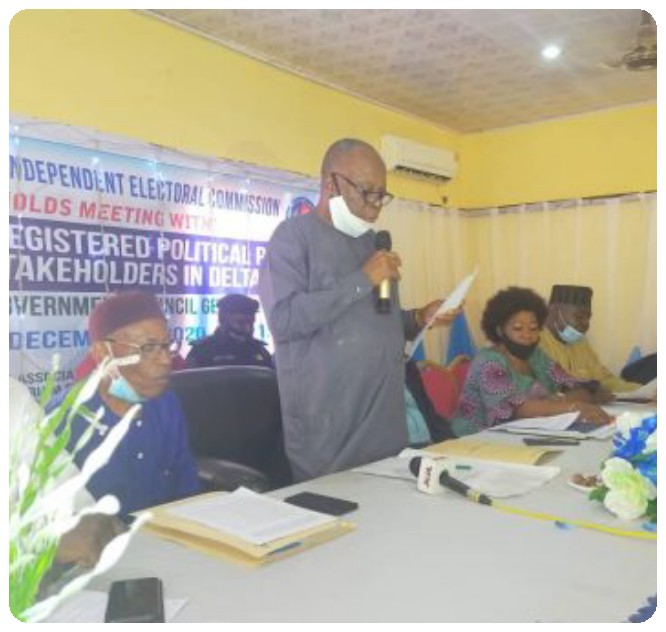 By Enweliku Kent
The Delta State Independent Electoral Commission (DSIEC) has fixed March 6, 2021 for the local government election in the state.
DSIEC Chairman, Chief Michael Ogbodu announced this on Tuesday in Asaba at a meeting with leaders of political parties and stakeholders.
He said pre – election activities would start in earnest with party primaries scheduled to commence on December 7 and end on December 31, 2020.
Ogbodu said elections would hold in the 34 new wards created by the Commission, bringing the total number of wards where the election would hold to 500
Meanwhile, the main Delta Opposition party All Progressives Congress ( APC)was absent at the meeting with political parties and stakeholders.
The Chairman of Social Democratic Party (SDP) Delta State, Mr Okeh Idaweni appealed to political parties and stakeholders to support DSIEC, adding that DSIEC should not shift the date as already fixed that the political parties are ready for election.
The State Secretary to People Democratic Party (PDP) Delta State Mr Obi Nzete advised all PDP followers to maintain peace during the election.