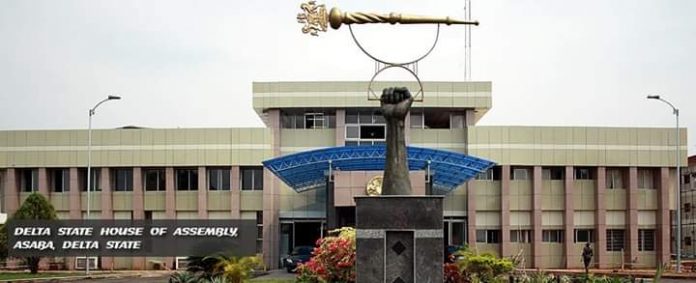 All Progressives Congress (APC), Delta State kicks against the activation of Property Tax by the State Government at this perilous time that Deltans are grappling with the economic woes foisted on them by directionless leadership style in the State since 1999.
While we concede to the fact that payment of property tax is legal, activation/imposition of same at this time is a blunder that will no doubt further aggravate the suffering and the underdevelopment of Deltans. Presently, most Deltans find it difficult to put food on their table because of lack of clear economic vision of the State Government that cannot open up the economic space for ordinary Deltans whilst its appointees and elected officials continue to live in unwarranted luxury.
Since the taking over of the reign of governance by Sen. Ifeanyi Arthur Okowa, no housing scheme has been developed for Deltans, particularly, Civil Servants. Most Deltans are neck-deep in debts in trying to provide affordable roofs over their head!
A visit to most streets in Warri, Ughelli, Asaba, Kwale and other places shows the troubles Deltans pass through in accessing their homes because of flood, bad roads and poor sanitation with refuse taking over the state. Most streets in these places mentioned are not motorable. The roads are extremely bad.
Is it these properties that are inacessible that the State government wants to tax? To our mind, that is callousness taken too far. If the Government is sincere in having more monies in its kitty, it should think of cutting down its bloated political hangers-on. The SSA's, SA's and PA's are too many. Majority of them serve no useful purpose nor bring any value for the good of the Government nor Deltans.
We call on the State Government to plug all revenue leakages. Though, we are not oblivious of the fact that some revenue generation agencies and ministries are treated as "personal estates and political settlements of the boys" by the State Government. This is at the expense of the masses. What a government!
Delta APC calls on the State Government to kill the idea of worsening the economic condition of Deltans with property tax and/ or other unnecessary taxation. Rather, Deltans should be encouraged to grow their economic support base especially at this time that the pandemic has led to job losses and other connected issues.
It is important that the welfare and well-being of Deltans is taken seriously.
Sylvester Imonina, Esq.,
Publicity Secretary, APC, Delta State.
16th July, 2020.