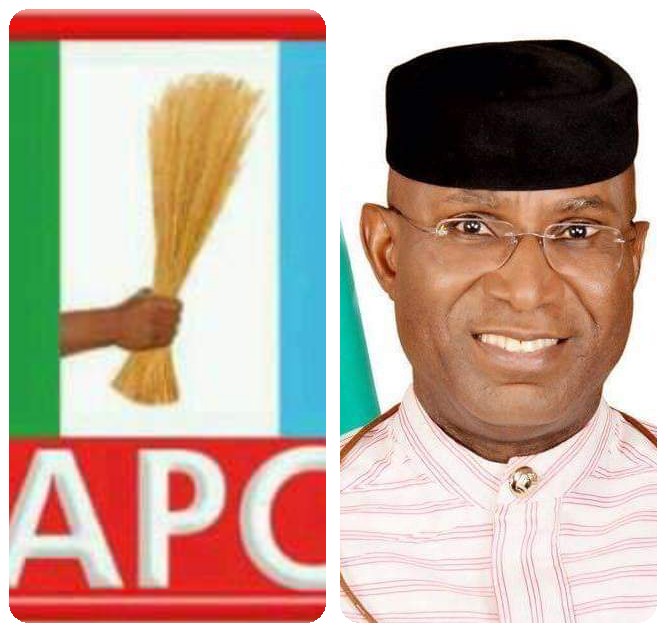 All Progressives Congress (APC), Delta State congratulates Obarisi Ovie Omo-Agege on his one year anniversary celebration as the Deputy President of the Senate of the Federal Republic of Nigeria.
Obarisi Ovie Omo-Agege is a pride to not just the Delta state APC family but to the entire Delta State and Nigeria as a whole. His leadership prowess as the Deputy President of the Nigerian Senate and the Leader of APC in the South South is second to none. This is manifest in his contributions within and outside the floor of the hallowed Chambers of the Senate. He has also being a pillar to not just the institution of the Senate but also to good governance and equity.
His background as a seasoned lawyer and Administrator made him to have less difficulty in the art of lawmaking. He has used his political sagacity in sponsoring Bills that have touched the lives of Nigerians.
Some of the Bills sponsored by him include but not limited to the following:
* The Bill, now an Act of the National Assembly to rejig the Federal University of Petroleum Resources, Ogbomro, Delta State
* The Bill, now also an Act of the National Assembly for the establishment of Federal Polytechnic, Orogun, Delta State.
Obarisi Ovie Omo-Agege's belief in one Nigeria made him to appoint his Aides from almost every ethnic nationality in our dear Nation, Nigeria. Because of his accommodating nature, his political appointments cut across all social strata. The facts are there for even the blind to see.
Omo-Agege's love and philanthropic nature made him to go in search of the poorest of the poor in his constituency and provided succour to them by way of cash gifts and several thousands of bags of rice to alleviate their sufferings, particularly the aged and the womenfolks during the period of the Covid-19 total lockdown.
Before Covid-19 hit the shores of Nigeria, His Excellency, Ovie Omo-Agege was amongst the few who empowered their people with articles of trades and other enablements that made life worth living for them. Market women in Delta Central Senatorial District can testify to this.
APC Delta is not oblivious of the fact that many Deltans and Nigerians have gotten employment, both in the private and public sectors through his open door policy of "living for his people" irrespective of political leaning. In fact, his zest for the prosperity of his people is unrivaled!
Obarisi, Delta APC and Nigerians celebrate you. We pray God to give you the solomonic wisdom to assist the Senate President and President Muhamadu Buhari in piloting the affairs of the Nation to greater heights.
Congratulations to APC Delta State!
Congratulations to Nigeria!!
Sylvester Imonina, Esq.,
Publicity Secretary, APC, Delta State.
11th of June, 2020.