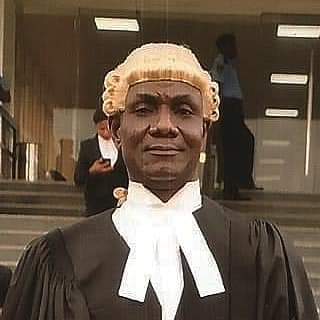 The Wisdom Class of Delta State University, Delsu, a non-profit christian organisation has announced the appointment of the Executive Assistant to the Governor of Delta State on Communications, and Barrister at Law, Dr Fred Latimore Oghenesivbe, as the NGO's Distinguished Patron (DP).
President of Wisdom Class, Dr Paul Uche Esegbue in a letter to the EACGOVDELTA said the appointment is premised on his "industry and commitment to good governance advocacy, community development and unprecedented milestone in promoting better living standards of the people."
As a distinguished patron, EAC Oghenesivbe is expected to assist the group in brainstorming ideas and advocacy strategies that would enhance WC talk shows, christian movies, seminars, concerts and fight against drug abuse in institutions of higher learning, with emphasis on a drug free Delta State University, Abraka and other campuses.
The nongovernmental Organization also conveyed her willingness to honour the seasoned political communication strategist and Chief Scribe of the Coalition of Intelligentsia for Rule of Law and Justice, Oghenesivbe, with an all time Hall of Fame Award and investiture in recognition of his multifaceted intellectual contributions towards the advancement of constitutional democracy in Nigeria, global good governance initiatives and Human Right advocacy.
Oghenesivbe holds a Bachelor of Science Degree in Political Science, BSc; LL.B Law Degree, Barrister at Law Professional Postgraduate Certificate, Call to Bar Certificate, Diploma in Public Administration, PGD in Mass Communication, MSc Mass Communication in-view, Master Degree in Public and International Affairs, MPIA and a Doctorate Degree, etcetera.
He is a member of the Nigerian Bar Association, NBA; a Fellow of the Civilian Institute of Democratic Administration, FCIDA, Member, International Communication Association, ICA, Full Member, Nigerian Institute of International Affairs, NIIA, Member, International Political Science Association, IPSA, Member, American Political Science Association, APSA, Member, Rotary International District 9110, and lots more.
Oghenesivbe has received over 25 prestigious Awards and still counting. He is married with children, and fondly called The Pen Eagle, by his teeming admirers.