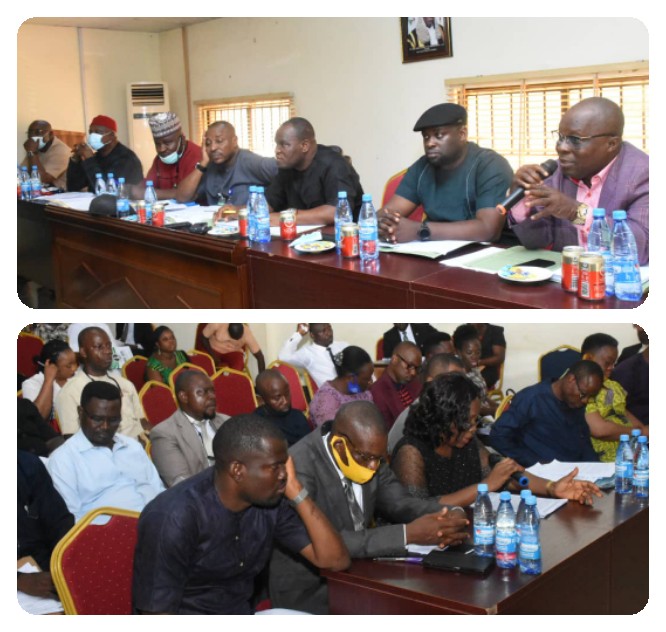 Some critical stakeholder in the Delta State education sector have commended Governor Ifeanyi Okowa for his penchant, commitment and colossal investment into technical education in the state.
The State Commissioner, Ministry of Technical Education, Mrs Gbubemi Ikolo who spoke along side with the Chairman and members of the Delta State House of Assembly Committee on Education, said the Governor was ensuing that technical education takes its pride of place in the state.
The submissions were made during the 2021 budget defense session of the ministry of technical education at the State House of Assembly Complex in Asaba.
Briefing the committee members on the achievements of the ministry in the outgoing year, Commissioner, Ministry of Technical Education, Mrs Gbubemi Ikolo, said the state government's commitment in making technical colleges the pivot for skills development and acquisition, was yielding results.
Mrs Ilolo disclosed that the ministry had a revised budget of three point three billion naira for the year 2020, and was given a cap of three point two billion for the 2021 fiscal year.
She stated that of the amount, seventy percent is earmarked for balance payment of ongoing projects, while the remaining thirty percent is set aside for new projects.
Mrs Ilolo disclosed further that two billion naira was added to the amount to cater for the payment of ongoing construction of new Model Technical Colleges, bringing the total amount for capital budget estimates in the ministry for 2021 financial year to five point two billion naira.
The Commissioner said the ministry generated two point three million naira revenue for the state this year, stating that the overall budget performance was seventy nine percent.
She told the Lawmakers that the sum of thirteen point five billion naira was approved for the construction of nine new Model Technical Colleges in the state, pointing out that of the amount, four point six billion has been paid to contractors, leaving a balance of eight point nine billion naira.
Mrs Ilolo announced that some of the new Model Technical Colleges will be kicking off in the next academic session which implies that teachers will be engaged and trained in readiness for the task ahead, stressing that enormous amount would be spent on equipment, furnishing, consumables, utilities and other materials.
The Commissioner therefore appealed for adequate budgetary allocations to enable the ministry perform optimally.
The Chairman, House Committee on Education, Hon Charles Emetulu, Ndokwa West, stressed the need for more oversight functions by lawmakers especially in the education sector.
Flanked by other members of the Committee, Hon Emetulu said the committee was optimistic that government was on the right track in raising the bar in the standard of technical education in the state.
The Technical Education Commissioner was accompanied by top management of the ministry.