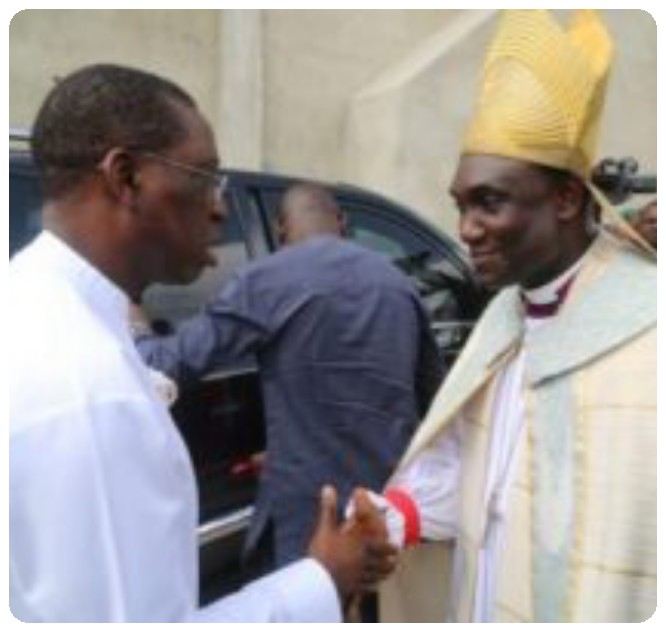 The Nigerian Christian Pilgrim Commission, NCPC, in collaboration with the Delta State Pilgrims Welfare Board, has successfully screened 300 intending pilgrims for this year's holy pilgrimage to Israel.
The screening exercise were conducted on Wednesday 25th and Thursday 26th November, 2020 at the Redeemed Christian Church of God, RCCG, Province. 3 in Asaba.
The exercise commenced with praise and worship as well as words of exaltation. Intending Pilgrims were thereafter made to undergo medical examinations while international passports were verified by Immigration Officers, rigorous interviews conducted by representatives of the NCPC from Abuja.
Addressing intending pilgrims after the screening exercise, the Executive Secretary of NCPC, Rev Dr Yakubu Pam, advised them to be good ambassadors of Delta State and Nigeria while in the holy land, pray for the Governor, Senator Dr Ifeanyi Arthur Okowa, who despite the harsh economic situation occasioned by Covid-19 pandemic approved state sponsorship of the entire 300 pilgrims.
He said the holy pilgrimage is a spiritual exercise wherein individual pilgrim is expected to seek the face of God, for both personal, family, state and the nation's blessings, adding that shared love among pilgrims is very important; it is also a period to interact and establish enduring friendship with other pilgrims from around the world.
"I am sure to a reasonable extent that all the screened pilgrims are people who love Nigeria and have this nation at heart.
"People who will come back and be stakeholders in the affairs of this country, people who will contribute meaningfully to their local Churches.
"I urge Delta Pilgrims to pray very well for the state and their caring Governor, Senator Dr Ifeanyi Arthur Okowa, and to also pray for Nigerians, those in authority and this nation," Rev Pam said.
Speaking to newsmen at the venue of the screening exercise in Asaba, the Chairman of Delta State Pilgrim Welfare Board, Bishop Cyril Odutemu said the holy pilgrimage is very significant in the life of every christian as emphasised in the scriptures, adding that the pilgrims screened for this year's trip to Israel shall be airlifted from Asaba International Airport on a nonstop flight and back to Asaba.
He thanked the state governor for his inestimable contributions towards the welfare of pilgrims and Church projects. He pray God to grant Gov Okowa uncommon wisdom, good health, prosperity, and longevity to finish strong in 2023.
In the same vein, a member of the pilgrim board and Catholic Priest, Very Rev Fr Dr Chris Ekabo said those that absconded last year in Israel were private pilgrims, not sponsored by the state government, noting that those sponsored by the state came back from the holy land.
He disclosed that the board ensured that the 300 pilgrims for this year's holy pilgrimage were sponsored solely by the state government under strict conditions met by the pilgrims, their guarantors and sponsors.
"We ensured that intending pilgrims are those well known to their pastors and local church councils and/or authorities. They were selected and screened after meeting stringent conditions that will compel each and everyone of the to return home. No private sponsored pilgrim this year.
"Special thanks to our performing governor and promise keeper, Senator Dr Ifeanyi Arthur Okowa, for his good heart and for proving the chartered commercial flight that will airlift pilgrims on a direct flight from Asaba International Airport to the Holy land of Israel, and back home.
"It is our fervent prayers that God will continue to enlarge Gov Okowa's coast, bless him and his family, the state and Deltans in general," Ekabo prayed.
The Executive Assistant to the Governor of Delta State on Communications, Dr (Barrister) Fred Latimore Oghenesivbe was also screened and cleared by NCPC for the holy pilgrimage. He is expected to partake in all spiritual exercise while in Israel, report on the activities of the state pilgrims and produce a special documentary for posterity.