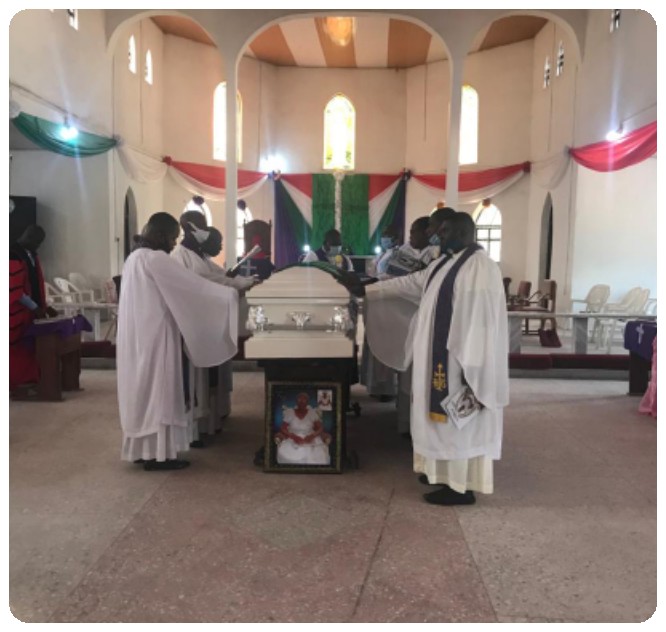 The body of late Madam Anna Mariere, Mother of Hon Samuel Mariere, a two term member of the Delta State House of Assembly, has been laid to rest in her home town, Evwreni in Ughelli North local government area of the state.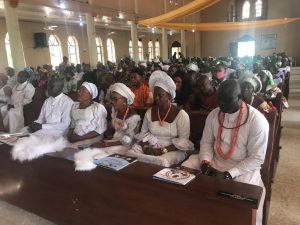 The ceremony was witnessed by dignitaries from all walks of life, including Governor Ifeanyi Okowa, the Speaker State House of Assembly, Rt Hon Sheriff Oborevwori, some serving and former members of the State Legislature, Civil Commissioners, other top government functionaries, political bigwigs, captains of industries, religious and traditional leaders, representatives of communities and old students association and various socio-political pressure groups, among others.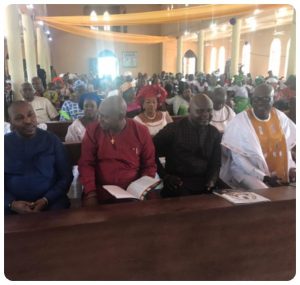 The funeral service was held at St Paul's Anglican Church, Evwreni, and officiated by the Archbishop of the Benin Province of the Anglican Communion and Bishop of Ughelli Diocese, Most Rev Cyril Odutemu, who was flanked by a sea of other Anglican clergies within and outside the state.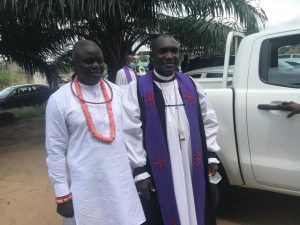 Most Rev Cyril Odutemu, in a sermon reminded the congregation that death was inevitable, emphasizing the need for all to live a righteous life and make heaven their final destination.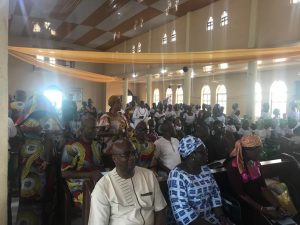 He said the prayers of the saints shall be answered, and prayed God to heal the nations of all evils.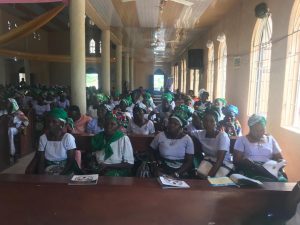 The Archbishop described Mama as a devout Christian, stressing that her commitment to the work of God was commendable.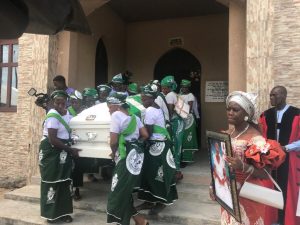 Governor Ifeanyi Okowa was represented by the State Chairman of the People's Democratic Party, PDP, Chief Kingsley Esiso, while the Speaker was represented by his Chief of Staff, Olorogun Ebenezer Okorodudu.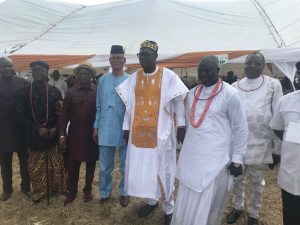 They said late madam Mariere will be remembered for her service to humanity and charged the children to build upon her legacies, stressing that her transition at a very ripe age of 98, called for celebration.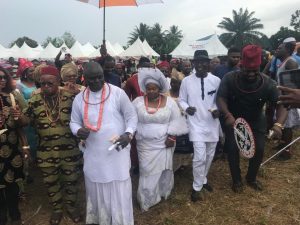 Dr Okowa and Rt Hon Oborevwori joined other faithfuls to pray for the soul of late Madam Mariere, asking God to grant her eternal rest.
The eldest son of the late nonagenarian, Mr Ejovi Mariere, the eldest daughter, Mrs Monica Onojevwia and Hon Samuel Mariere who is the last child, paid glowing tributes to their departed mother for the impact made in the lives of her children and those that had contacts with her.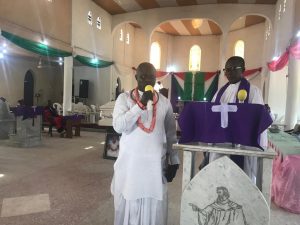 The children said they will miss the care and advice of a mother, maintaining that her prayers had always been a part of their lives.
They said her forgiving spirit was worthy of emulation, even as they assured that her dreams of a united family shall never die.
In their separate interviews, the Chairman PDP Delta Central, Chief AP Fovie, the Member Representing Ndokwa West, Hon Charles Emetulu, the Special Adviser to the Governor on Project Monitoring, Hon Johnson Erijo, a Desopadec Commissioner, Chief Vincent Oyibode and Mr Ochuko Merije, paid tributes to the late madam Mariere and prayed God to accept her soul in His bosom.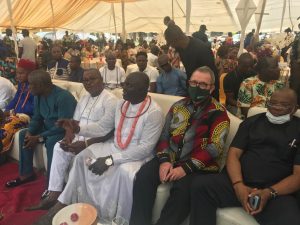 They urged the siblings of the late nonagenarian to celebrate as their mother lived a fulfilled life.
The politicians and top government officials described Hon Samuel Mariere as their true friend and prayed God to comfort him and members of his family.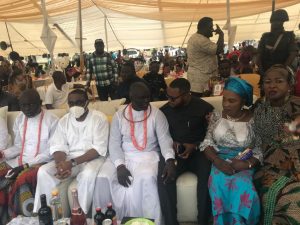 The body of the late Madam Mariere was later interred at her residence, in Ekrameha street, Evwreni, amid tears from relatives.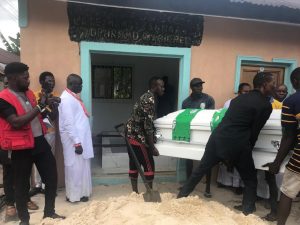 Guests, including friends and well wishers from far and near, were entertained at Mariere Primary School Play Ground, Evwreni.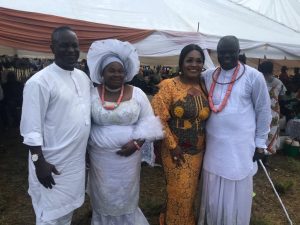 A thanksgiving service by the children of the late Madam Mariere to round off the four day burial ceremony will be held on Sunday at St Paul's Anglican Church, Evwreni, in Ughelli North local government area.