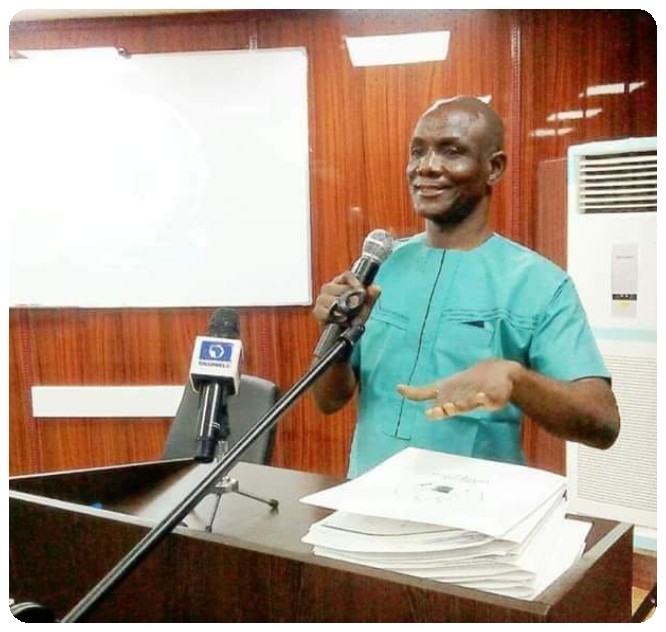 The National Government of the All Progressives Congress, APC, and President Muhammadu Buhari have been advised to adopt the result oriented Job and Wealth Creation socioecomic model of Delta State Governor, Senator Dr Ifeanyi Arthur Okowa..
Executive Assistant to the Governor of Delta State on Communications, Dr (Barrister) Fred Latimore Oghenesivbe gave the advise during a live phone-in programme aired by Crown FM in Asaba on Saturday, 28th December, 2020, saying that in Delta State, the government trains the youths on vocation and skills of individual choice, give them starter packs and assist them financially to grow their businesses, which the federal government failed to do under their empowerment and family support schemes.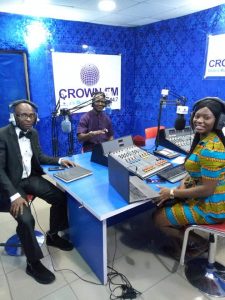 He said the Delta Empowerment programmes under the state job and wealth creation bureau, is designed to capture the Youth; Girl Child and Rural dwellers in YAGEP, STEP, GCEP and RYSA, schemes, such that their progress is monitored periodically to ascertain the level of socioeconomic impact the investments are bringing to bear in the life of the people, as against the unmonitored and unascertainable impact of the TraderMoni, MarketMoni, Npower, etcetera, wherein trillions of Naira of public funds have been mismanaged and embezzled which subsequently gave birth to the second national economic recession within five years of the eight years life span of the APC national government.
Oghenesivbe further asserted that the Buhari administration has failed Nigerians woefully due to what he called "Anti socioeconomic development initiatives cum harsh monetary policies" that are not in tune with modern day economic realities, trends and models, saying that the manufacturing and other productive sectors of the economy suffered the greatest neglect under the APC national government, pointing out that all the big manufacturing companies in Nigeria have relocated to Ghana and other countries within Africa under this administration.
He noted that President Buhari and APC could not deliver on their 2015 and 2019 electioneering promises because the federal government economic team lost touch with 21st century socioeconomic realities centered on scientific innovations, research and infrastructure development, power generation, reduction of petrol pump price and electricity tariff, public-private driven industrialization plan, job and wealth creation strategies, etcetera.
Oghenesivbe, a Fellow of the Civilian Institute of Democratic Administration, fcida, blamed the federal government and President Buhari for the emergence of the second self inflicted economic recession due largely to bad governance at the centre which led to multiple increases in electricity tariff, pump price of petrol and multiple taxations which unfortunately jacked up inflation rate, killed small and medium businesses, and subsequently brought the nation economy to her kneels.
He said Covid-19 pandemic must not be blamed for the emergence of a second economic recession in Nigeria, as fraudulently canvassed by the federal government, rather the Buhari administration and APC national government should be held responsible for the increasing rate of hardship, poverty, high cost of living and unbearable inflation, insecurity and socioeconomic retrogression which consistently bedevilled Nigeria and ordinary Nigerians since May 29, 2015 and still counting.
He said life has become "solitary, poor, nasty, brutish, and short" for majority of Nigerians as predicted by Thomas Hobbes; and made manifest in the APC national government, noting that the several disjointed projects implementation and high level of corruption that rocked the Buhari administration; as can be seen from the alleged huge sums recovered from corrupt entities, sale of crude oil, huge internally generated revenue, VAT and stamp duties payments and many others that the federal government could not account for, prompted the second phase of economic recession in Nigeria.
"Nigerians are tired of the APC national government and it is obvious that nothing good will come out of these Buharists. The country is in a mess and again Nigeria is bedevilled by another excruciating economic recession that is self inflicted due to moribund economic policies of the Buhari administration.
"The APC and Buhari promise to revive our refineries and make them function in full capacities within 12 months of the first tenure but they failed woefully. Baba Buhari and APC also promise to reduce electricity tariff and pump price of petrol to the bearest minimum, but instead hiked the price and tariff by over 300% in five years.
"The APC National Government and the Buhsrists promise to revive Ajaokuta Still Company, Delta Still Company and all other moribund federal companies, so as to create more jobs and wealth for Nigerians within the first tenure, but they failed to deliver and said Nigerians should be very happy that we are now importing Petrol from Niger Republic.
"HOW DID NIGERIA GET TO THIS PITIABLE SITUATION LIKE NEVER BEFORE IN THE HISTORY OF THIS NATION?" Oghenesivbe asked.
The special public affairs programme was anchored by ace female radio presenter, Doreen Obianokor. The EAC to Governor Okowa, Dr Fred Latimore Oghenesivbe represented the Peoples Democratic Party, PDP, while Mr Frank Dikirie, a Senior Legislative Aide to the Senate Deputy President, represented the All Progressives Congress, APC.
Throughout the duration of the 90 minutes live programme, Nigerians called to express their absolute displeasure over the bad governance so far exhibited by the APC national government and the Buhari administration, while over 98 percent of the callers predicted that PDP shall win the 2023 presidential election with a wide margin.
******
Photo: Executive Assistant to the Governor of Delta State on Communications, Dr (Barrister) Fred Latumore Oghenesivbe (in complete native attire) with Mr Frank Dikirie, Senior Legislative Aide to the Deputy Senate President (Suited) and Miss Doreen Obianokor, Anchor person at Crown FM Radio in Asaba.