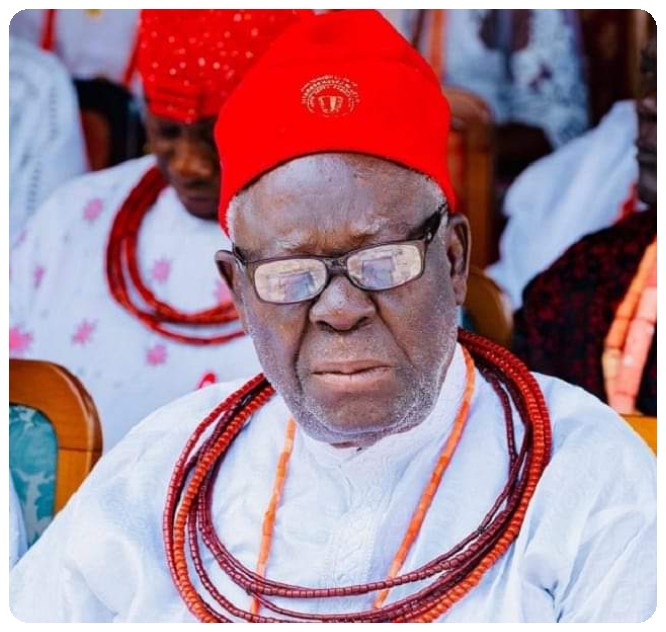 By Patrick Ochei
The Nigeria Union of Journalists (NUJ), Delta State Council has described late father of Delta State Governor, Pa Arthur Okorie Okowa as a father not just to the Governor but to most Deltans.
Chairman NUJ Delta State Council, Comrade Michael Ikeogwu made this statement when he led members of the Union's State Executive on a condolence visit to His Excellency, Senator Ifeanyi Okowa on Thursday 4th February, 2021, at Government House Asaba.
Ikeogwu eulogized the deceased as a man with exemplary leadership qualities, saying he distinguished himself not just as a teacher and community leader, but as the father of one of the most distinguished Governors in Nigeria.
He equally revealed that a chapel of the Union – Sapele Chapel had planned to investiture the Governor's father as their Patron as a result of his outstanding character and leadership disposition before his demise.
The Chairman also used the opportunity to appreciate the Governor for his numerous supportive gestures to the Media Constituency, especially as it pertains to the completion of NUJ Press Centre.
Responding, the Governor appreciated the NUJ for coming to console him, maintaining that the visit along many others had opened a vista of hope for the family on a good note that their father lived a worthy life.
Okowa said that the family is consoled by the fact that their father not only was a disciplined teacher and committed community leader, but an elder who took seriously the things of God and kept wonderful relationship with most persons that crossed his path.
He commended the leadership of the NUJ for their concern, while assuring them the family would do everything in their capacity to sustain the legacies of their late father.