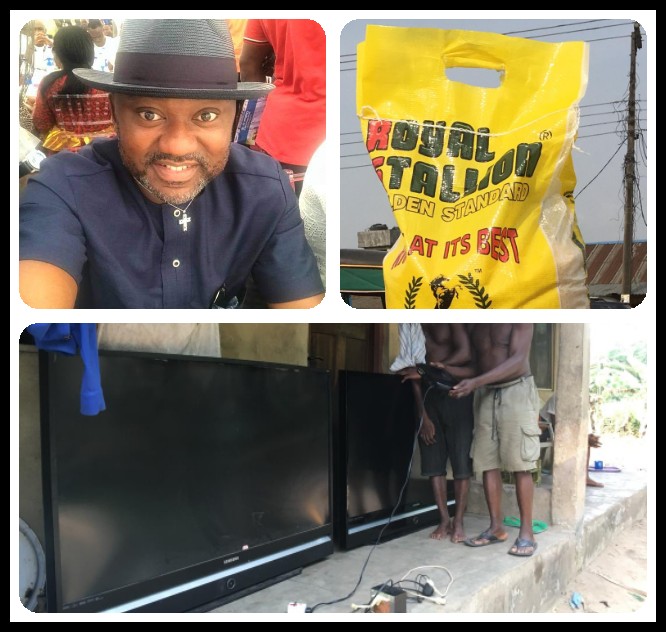 The impacts of the covid-19 pandemic have been mostly felt by pupils and students in the rural areas of Delta State. The challenges facing rural primary and secondary schools are very different from those facing urban areas, especially with the unavailability of social amenities, such as inadequate power supply, irregular networks from the various network providers among others.
Amuokpokpor-Elume Community in Sapele Local Government Area of Delta State is one rural area in Nigeria that best tells the story of what the rural dwellers are going through daily but only surviving by God's Grace with the assistance of illustrious sons and daughters from the community.
One of such is Honourable (Engr.) Emmanuel Okpemagware Omuvwie, Senior Special Assistant (SSA) on Project Monitoring and Evaluation to the Governor of Delta State, Senator (Dr) Arthur Ifeanyi Okowa, who recently donated two 120 inches Plasma television sets to the community to enable the pupils and students of Emuobe Primary School, Amuokpokpor-Elume and Elume Grammar School to benefit from the teleclass learning programme of the Delta state government for students in basic and secondary schools across the state despite their locations.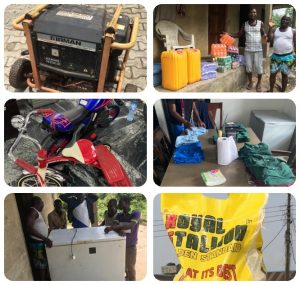 The items where presented to the community leaders recently by Comrade Egbesu Samson, Senior Accountant at the DESOPADEC on behalf of Honourable Omuvwie, who is also the Chairman/CEO of Kpemisco Nigeria Limited.
He said that as the second wave of the covid-19 pandemic continued to soar across Nigeria and beyond with speculations of a possible second lockdown and threatening academic activities of learning for pupils of Emuobe primary school and students of Elume Grammar School in the locality, it had become imperative to provide the pupils and students in the area with an alternative study centres electronically.
According to Omuvwie, "the state Ministry of Basic and Secondary Education had introduced the teleclass learning programme following the outbreak of the deadly coronavirus which led to abrupt distortion of academic activities and this would encourage the pupils and students to learn on the alternative media channel that has been provided to them for learning."
He added that electricity supply would not pose any problem in the locality as he had earlier donated a 10KVA power generating transformer to beef up power supply in the community.
In a related development Hon. Omuvwie also dole out Yuletide largess to the community.
The community chairman, Mr. Efe Obule, who received the donated items on behalf of the community, commended Honourable Omuvwie for always putting the community first in all his plans and prayed God to grant the SSA good health, excellent financial disposition and the enablement to enhance the actualisation of his passion to uplift humanity.
It would be recalled that the SSA had also recently attracted an NDDC 1.5 kilometre concrete paved road project to the community as well as beautifying the major road in the community with over 750 planted species of the masquerade trees, spanning over 2.5 kilometres.