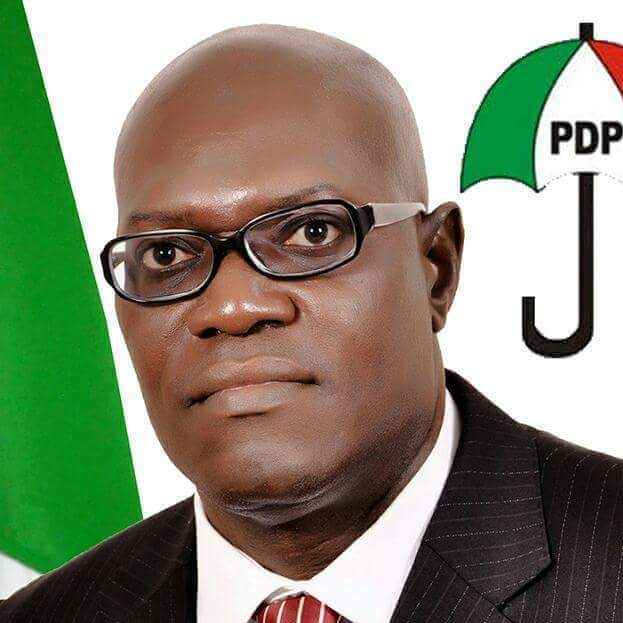 By Fred Latimore Oghenesivbe Esq.
The political system as it is today in Ethiope East Local Government Area, cannot be to the exclusive benefit of a cabal, who think that some other stakeholders are second class party members.
Those who are arrogant, consumed in pride and specialists in deceptive politics to sink our great party in Ethiope East LGA, should have a rethink. They must stop further division of the party and must not let their selfish personal interests to override the party's greater interest.
There is no justification for intentionally creating malice, petty squabbles, and look for ways and means to shift the goal post.
All leaders and government appointees are major stakeholders and if there are grievances, the LGA party chairman, must do everything within his powers to call emergency meetings to reconcile the political family. His failure to do this means he has failed in his core responsibility of uniting the party under his leadership.
Ethiope East LGA of the Peoples Democratic Party, PDP, is about to explode once again, because a select few believes that they are the rightful owners of the party while others are follow-follow. They boast with primitive sagacity and undermine the relevance and capacity of other chieftains of the party. This is sad.
Chief Judith Enamuotor, Olorogun Sunny Aklodiogaga Emeseye, Chief Bernard Agbonmiyeri, Barrister Arthur Akpowowo, Chief George Orogun, Chief Mrs May Iyasere, Chief Tony Oboroh, Chief Kent Akigho Okiemute, Dr Fred Latimore Oghenesivbe, Chief Suru Salami, and many others were not at the meeting held at Chief Bernard Edewor's house, yesterday to present the new party candidate for council election, Hon Victor Ofobrukueta. Their absence at the meeting was due to several reasons, and different scenarios
And few leaders in the LGA believe that they can move on without some critical stakeholders because of their self centered political interests, not the party's interest. Therefore, there is the need to reconcile the family by calling another meeting to correct the mistakes done at the meeting held on Sunday, 7th February, 2021 at Chief Bernard Edewor's house.
As we approach 2023, few chieftains of our party in the LGA should not use their selfish personal or group interests to crash the party's greater interests. Something urgent need to be done,.
Some Chieftains of our party and Senior government appointees in Ethiope East PDP were deliberately excluded from party meetings, simply because some few individuals want to exhibit their political influence and position themselves for 2023. That's not the way to go, because it is easier to destroy than to build.
I have spoken extensively with our state party chairman, Barrister Kingsley Esiso, as well as the State Organising Secretary, Chief Sunday Onoriode and others, so as to mend fences and do the needful, going forward.
We shall no longer allow few people in the LGA to Impose their actions and inactions on the majority of the people. It has to stop, moving forward.
We must remain united to achieve party goals. And I strongly believe that we are better united. An overwhelming victory for our party candidate, Hon Ofobrukueta Victor in the forthcoming local government election is very important. No body should commence divisive politics that would ridicule our party's interests, not now, not in 2023.
Decision taking must be holistic among the LGA party stakeholders and not a tiny cabal who believe that with or without others they can deliver the party. Their mindsets and premature political permutations anchored on crude politics may fail. Therefore, caution is needed.
It appears that the LGA party Chairman is sleeping on duty and must wake up to take charge and do the needful to unit the party, today, not tomorrow. He will be judged by his actions and inactions when he completes his tenure. He must consider his reputation more than anything else.
They must stop this "Who are you syndrome," it will do more harm than good. Those who are involved know themselves and must of a necessity take steps to stop the pending political tsunami.
I keep my fingers crossed, but ears to the ground.
Watch out for part two.
PDP …Power to the people.