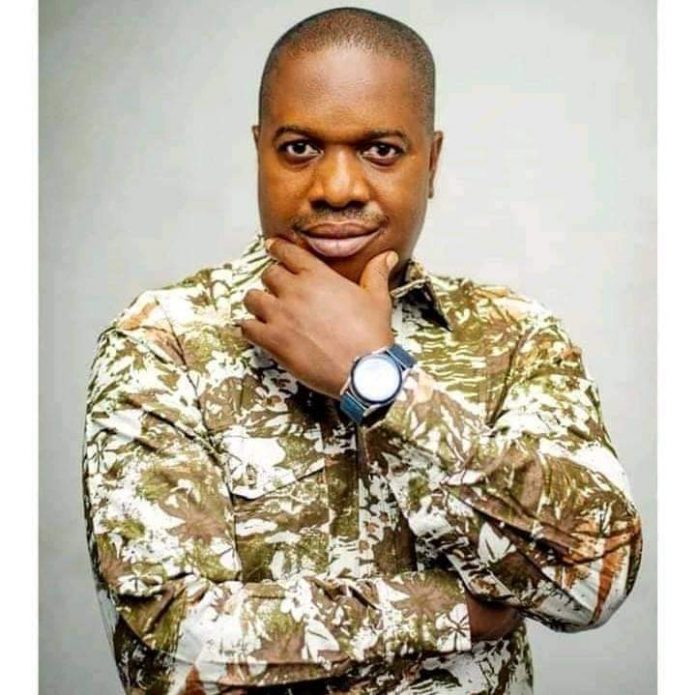 By JOHNSON EBIGIDE
The Chairman of the Nigeria Union of Journalists (NUJ), Delta State Council, Comrade Michael Ikeogwu, has enjoined wealthy Nigerians to stem the tide of capital flight by investing their money in businesses in the country.
Comrade Ikeogwu gave the advice when he led members of his exco in a courtesy visit to the Managing Director/CEO of TEMIMARO NIG. LTD., the operator of Triple Queens Hotel, Engr. Marvis Odioko, in Asaba, the state capital.
The labour leader commended the business mogul for investing heavily in various sectors of the economy and creating thousands of employment opportunities for the teeming youths in the state and beyond, adding that Nigerians, particularly those in diaspora, should emulate the positive drives of Engr. Odioko by coming home to grow the economy through investments in the country.
He said the Council of the union would partner the conglomerate of Engr Odioko which spans hospitality, petroleum, engineering, orphanage and many other human endeavours, adding that the contributions of Engr. Odioko in the growth of not only the state, but the national economy deserved robust publicity to serve as a model for aspiring investors in the state and beyond.
Comrade Ikeogwu disclosed that he would not allow Engr Odioko to remain unsung after working so hard in the uplifting of humanity, saying that the union would fashion out a way soon to bestow the philanthropic businessman with a well deserved award.
Responding Engr.Odioko thanked Comrade Ikeogwu for the visit, saying that whatever he was doing to put smiles on the people around him was borne out of his innate love to uplift humanity at every given opportunity.
He said that it gave him joy to note that God had used him through investments to pull out thousands of Nigerians from the unemployment market in the country, adding that he would continue to invest more in the economy, daunting constraints notwithstanding, just as he promised to partner with the union.
On Comrade Ikeogwu's train were the council Vice Chairman, Comrade Salvation Ogono, the Secretary, Comrade Patrick Ochei, the Auditor, Comrade Celestine Aforkoba and the Ex-officio 2, Comrade Emeka Chukwujindu. Others were Comrade Andy Adaigbe, Vice Chairman of the Ika Correspondents Chapel of the union, Publisher of the Flagnews and CEO of Miramas Hotel, Agbor and the Director of Communications to the Chairman of the union in the state, Comrade Johnson Ebigide.