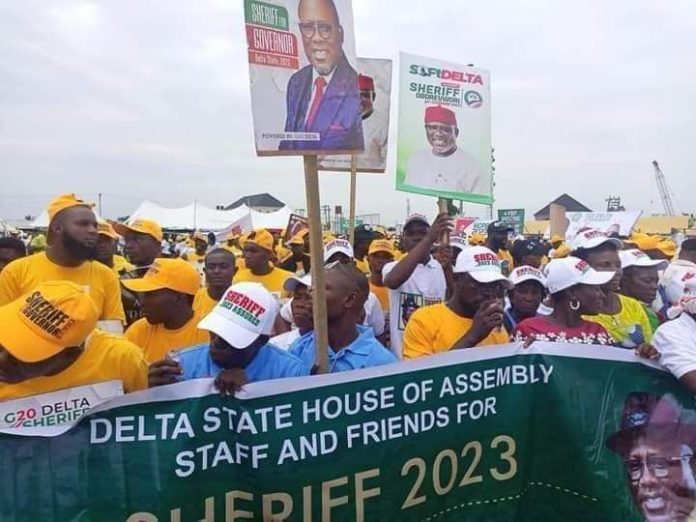 By Fred Latimore Oghenesivbe
Naysayers are here again to cause confusion where none exist. They are working to justify their pay, but be calm and remain SHERIFFIED.
Rt Hon Sheriff Oborevwori, JP, the Ukodo of Okpe Kingdom, the Chosen One is the next governor of Delta State, come 2023. Take it to the bank.
Ignore the fake news flying on social media platforms ignited by the "BLACK CAT" of Delta politics, used by underdogs for multifaceted purposes at diverse times.
Rt Hon Sheriff Oborevwori is the peoples choice, and the SHERIFFIED ship is sailing without storm, it shall anchor successfully on May 29, 2023, to the glory of God.
Those against Sheriff are already planning anti party activities. Delta State is PDP and PDP is Delta State. No cause for alarm..
We are told that his Principal in the opposition party will declare his governorship ambition this weekend, that's the reason why he had to do what he did to get you worked up.
Its all garbage, forget it.
Sheriff is the real DEAL.
Look no further, be SHERIFFIED.
PDP …Power to the People.