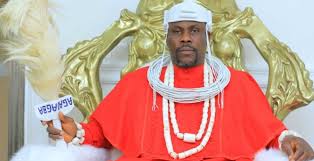 The Pere of Gbaramatu Kingdom, H.R.M Oboro Gbaraun II, in council has begun cleansing rites of all the communities in Gbaramatu Kingdom due to the Coronavirus Disease, COVID-19 and other deadly diseases currently ravaging the entirety of the world as a pandemic.
According to a statement signed by the Fiyewei ( Spokesman) of Gbaramatu Kingdom, Chief Godspower Gbenekama, T.D.A (JP), the Pere of Gbaramatu kingdom said thus "I am happy with the measures taken by the Federal and State governments in attempt to curb this global pandemic currently ravaging the world'. He noted that some of these things happening in the physical realm have Spiritual undertones, hence the traditional institution of Gbaramatu Kingdom, sees the need for supporting the Federal and State Governments in seeking spiritual solutions to the problems, this we are doing to assist the government at all levels.He also said,'this is our own small way in telling government we are behind them in their joint efforts to curb the deadly Pandemic'.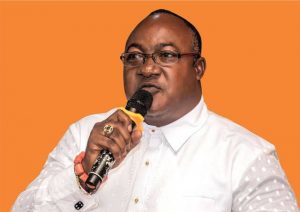 According to the Monarch cleansing have since started, but will be rounded off on Tuesday, March 31 , 2020, in order to be in consonance with directives given by the Government in ensuring that movement of people is restricted and reduced to the barest minimum possible.
The Pere used the opportunity to advice all Gbaramatu sons and daughters to follow the guidelines provided by both State and Federal Governments on social distancing, personal physical hygiene and others in order to stop the spread of this global pandemic.
He advised all sons and daughters of Gbaramatu who live elsewhere to listen, adhere to the guidelines and any orders that both the Federal and State Governments may come up with from time to time, adding that "We will all get through this by acting reasonably and with care. We keep believing in the power of God to accentuate our efforts and those of the government at all levels. We shall all get through this, by each acting with the utmost care and responsibility"He added.
While stressing the need for people to stay safe, the Fiyewei of Gbaramatu Kingdom, Chief Godspower Gbenekama T.D.A (JP) urged Gbaramatu people to avail themselves for the cleansing and also comply with the directives of the Pere of Gbaramatu Kingdom as well as that of Federal, State down to local government area as the directives are given for the overall good of people.
He prayed for the government for God's direction and his infinite mercy to guide them in their efforts in bringing lasting peace and good health to all in the nation.